7 Tips to Get The Best Deals Out of OXGN's Mid Year Sale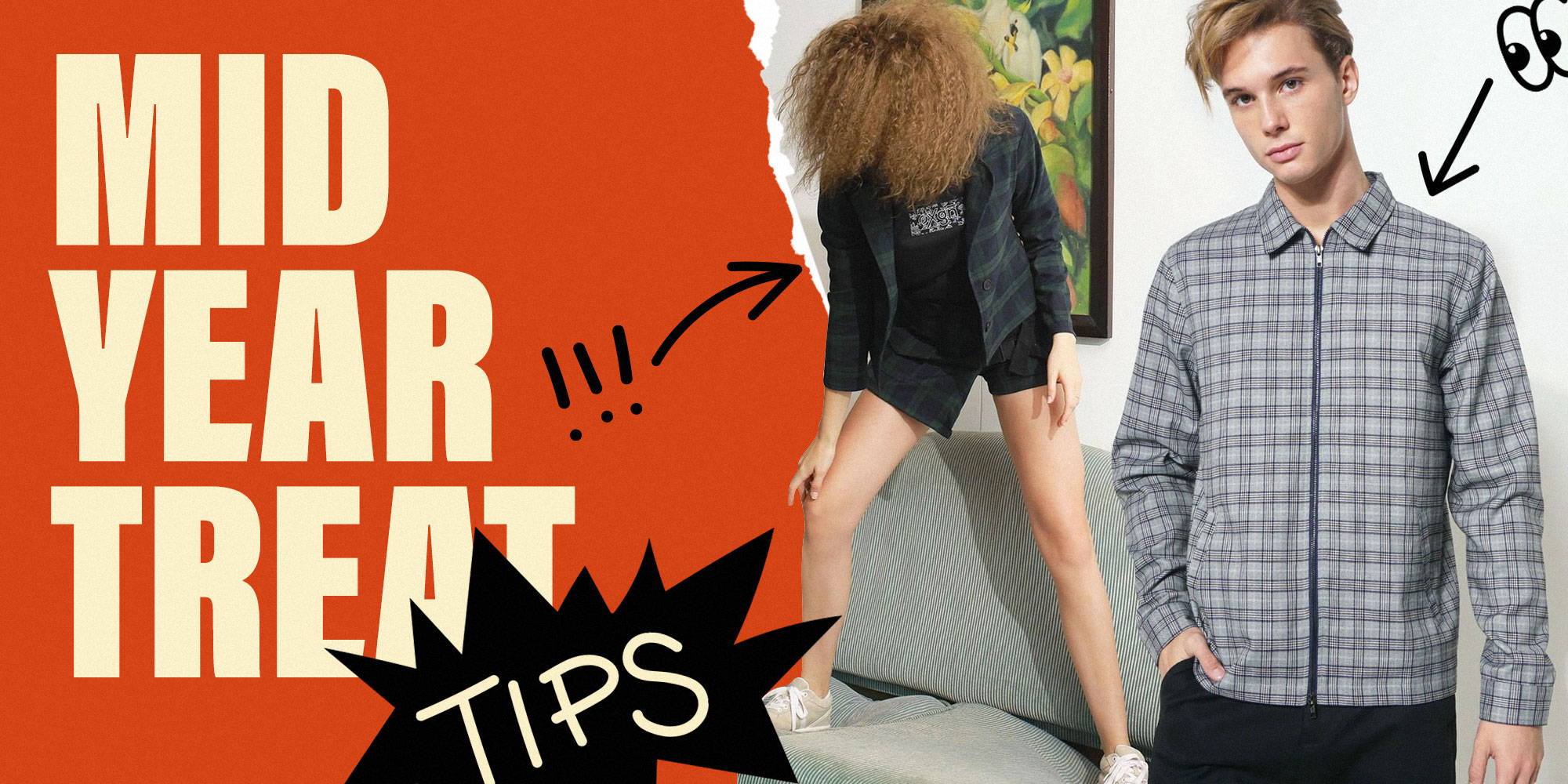 Mark your calendars 'cause a big Mid Year Sale is happening exclusively online on oxgnfashion.com from July 1 to 5! And by the way, everyone's invited! We're excited for y'all to join in on the fun that we got all the hacks you'll need for the par-tay. Go check 'em out!
The back-to-back deals are CRAZY huge this July and can be gone in a flash! Make sure you got your alarms set for all the promos happening.
2. Make sure your connection is working fine
When we blast out our online exclusive sale, expect a lot of people diving into the website to fill up their fave deals. Make sure you got your internet speed prepped for battle!
Countless styles are going to be served up in this Mid Year Sale so it's best to know the items that you want to score! Browse through the sale collection pages and load your fave ones to your cart!
4. Know your promo mechanics
We know you're just as excited as us to quickly check out your items before anyone else can grab 'em! Make sure you double check if you were able to seal the deal by following the mechanics correctly, like the minimum amount you have to spend to avail a discount, for example!
5. Remember your voucher codes upon checkout
6. Know your payment options
Know which available payment options you wanna take to score your deals. We got Cash on Delivery and our prepaid options such as Debit/Credit, GCash, and PayMaya.
7. Save all your shopping details in advance
To check out lickity-split, make sure you got your shipping details auto-filled out in a snap!
NON-STOP DEALS FROM JULY 1 TO 5!
---