8 SASSY AF SAGITTARIUS TEXTS THAT ACTUALLY MEAN THEY LIKE YOU

When it comes to text messaging your Sagittarian friend, the whole convo can come crashing into a bewilderingly interesting and slightly judgy sass-fest. You can blame the stars on how these fire-signs get their hot-blooded personality and spunky streak but don't think that they consider you any less than that of a fun-lovin' friend! Check out these fiery messages that actually mean that they like you!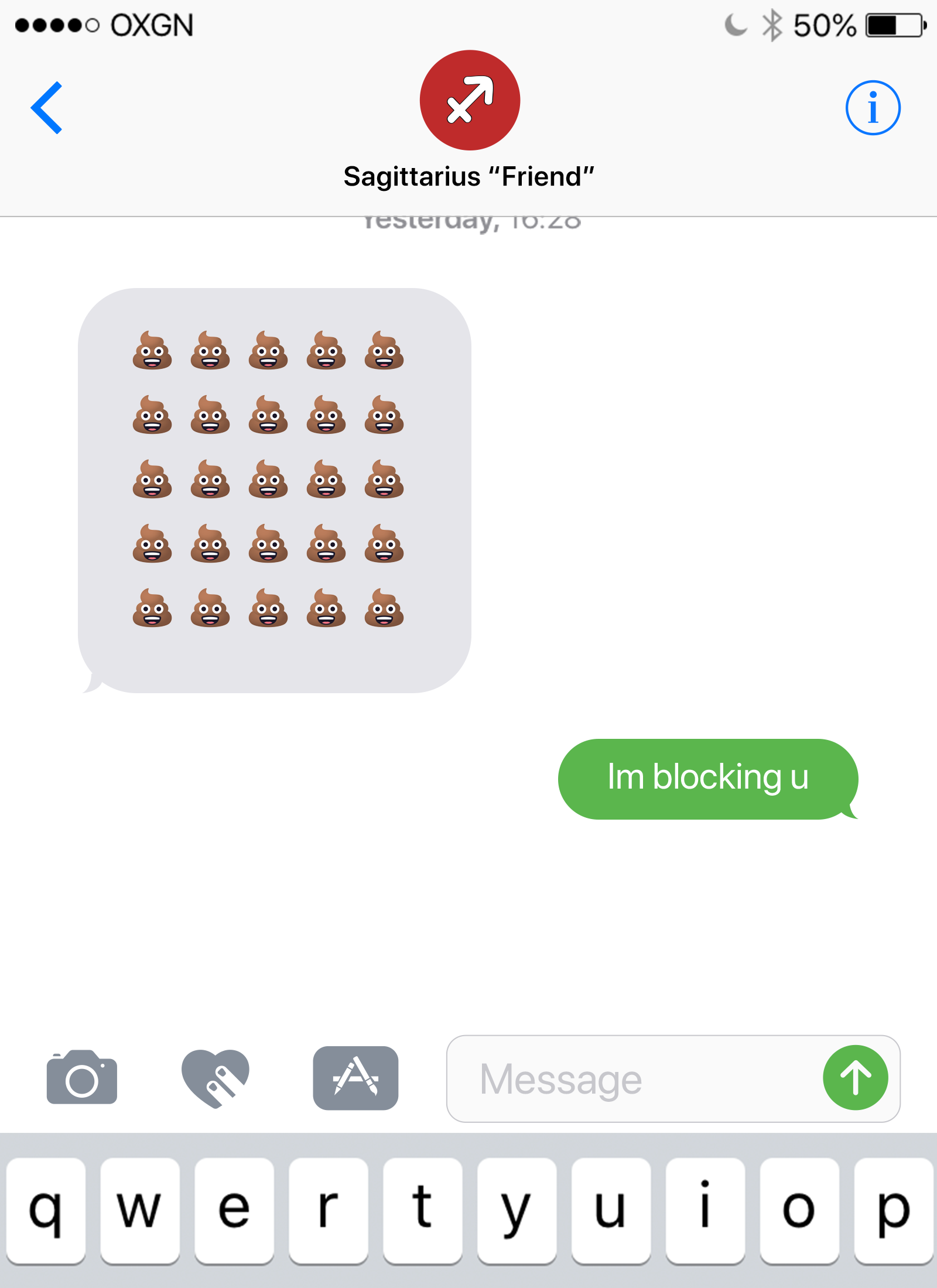 Contrary to popular belief, the poop emoji plays a powerful role in building the foundation of a great friendship—much more so when sent from the emotionally coy Sagittarius. Despite its devilishly in-scent-sitive appearance, a single turd text can mean that a Sag has personal interest in you, as the sight of it usually triggers the immediate need to respond. Don't be appalled the next time you receive a full blockade of poopies from your Sag-signed friend, they just want to get your undivided attention.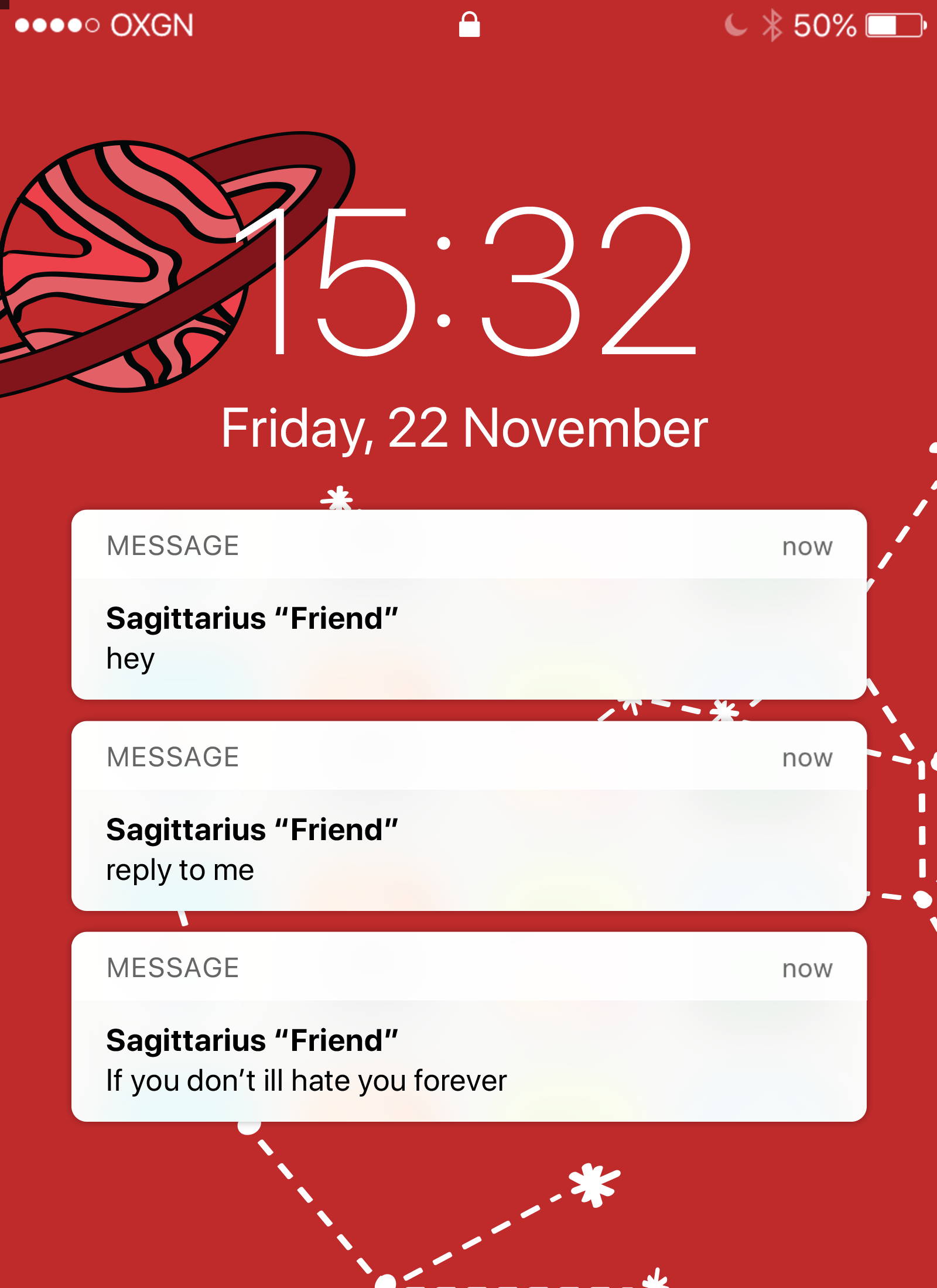 The Sagittarian way of chatting comes with a 24/7 all-or-nothing switch. Thinking twice about retaliating their catastrophized arguments will only leave you burned with their sassitude. For one thing, they serve their friendship on a generous platter only because they expect you to take it, no questions asked! If you don't, you can literally roll on your backside and erase yourself from the face of this earth. Yeah, the idea is overly exaggerated but that's only because they consider their friendship with you in the same ridiculously immense gravity.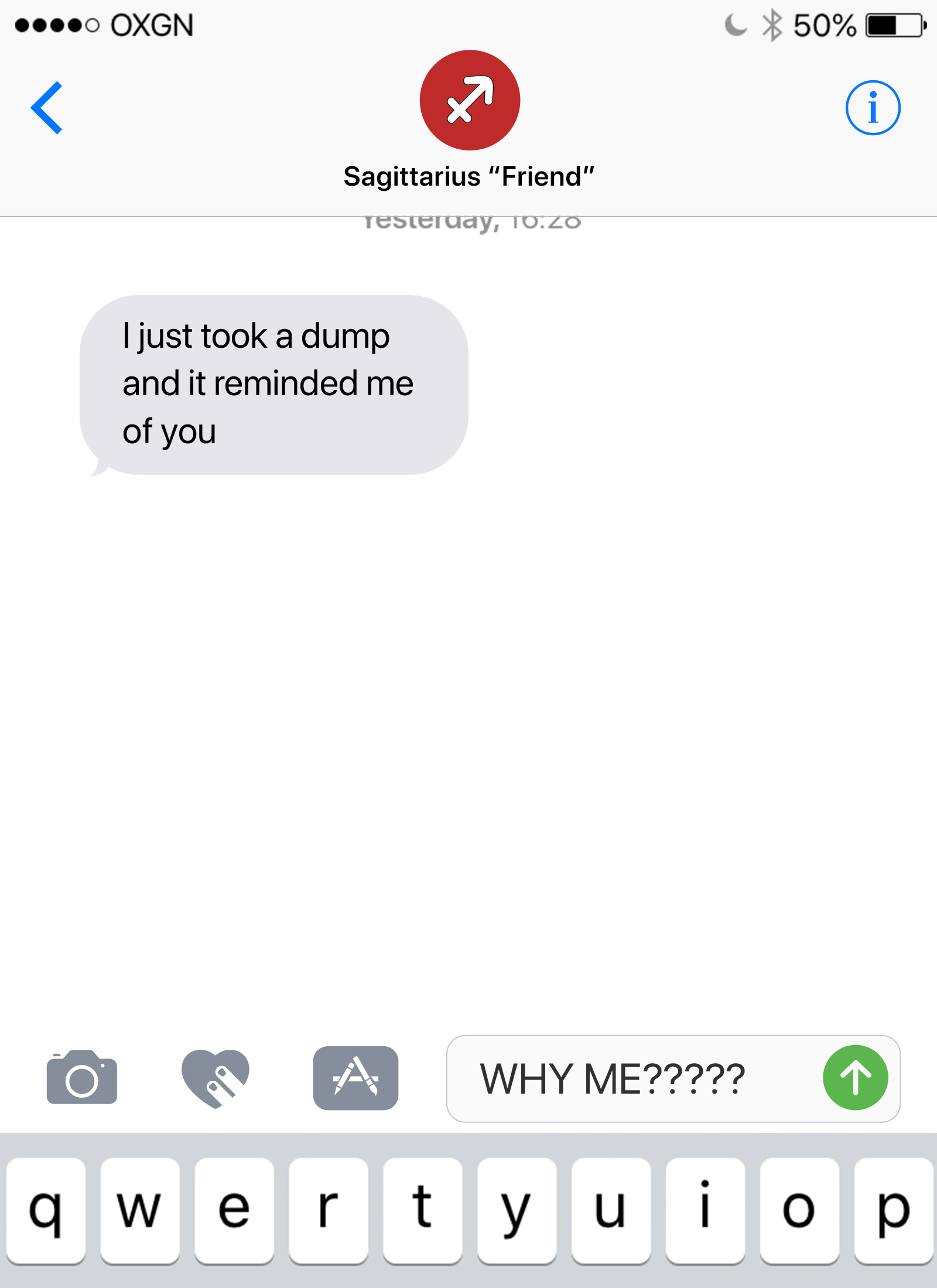 There must be something very intimate and deeply sweet about being compared to your Sagittarian friend's doo-doo. To be able to receive that shocker of a text message could be considered a warning sign to most relationships. But in a Sag's viewpoint, being likened to their wash closet creations is more of a cute term of endearment than a point of ridicule.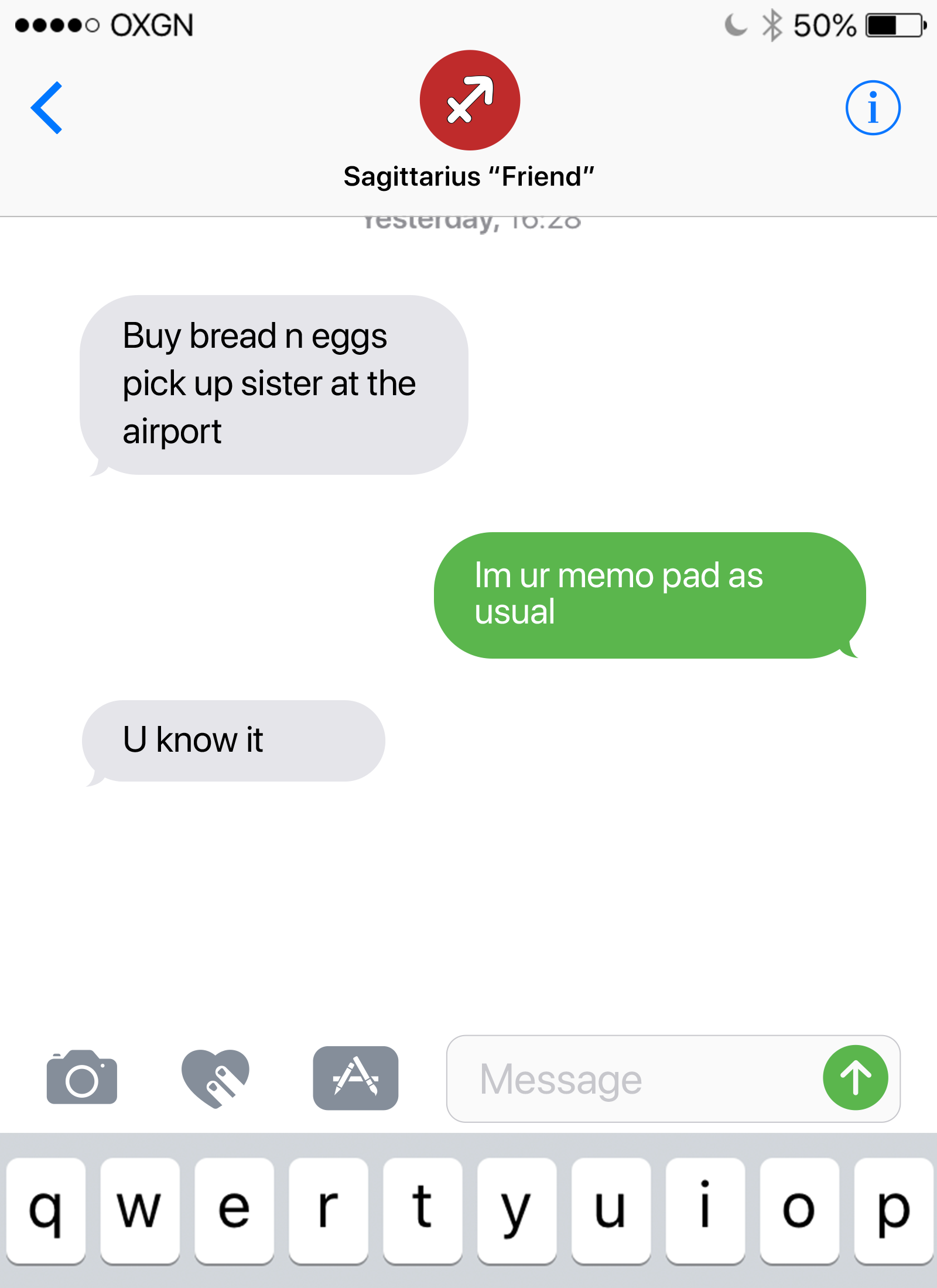 You may be surprised that your Sagittarian friend may one day be texting you a random list of TTD ranging from the perfectly arrowed plans of action for their grocery haul to their tooth extraction schedule. If you think that they're belittling your chat box as a mere memo pad and therefore belittling your friendship, you couldn't be more wrong. The fact that this emotionally in-tune zodiac is so comfortable in sending you their daily must-do's must mean that they trust you with their life. Don't feel like you're falling short 'cause they ain't letting you out of their life that easily.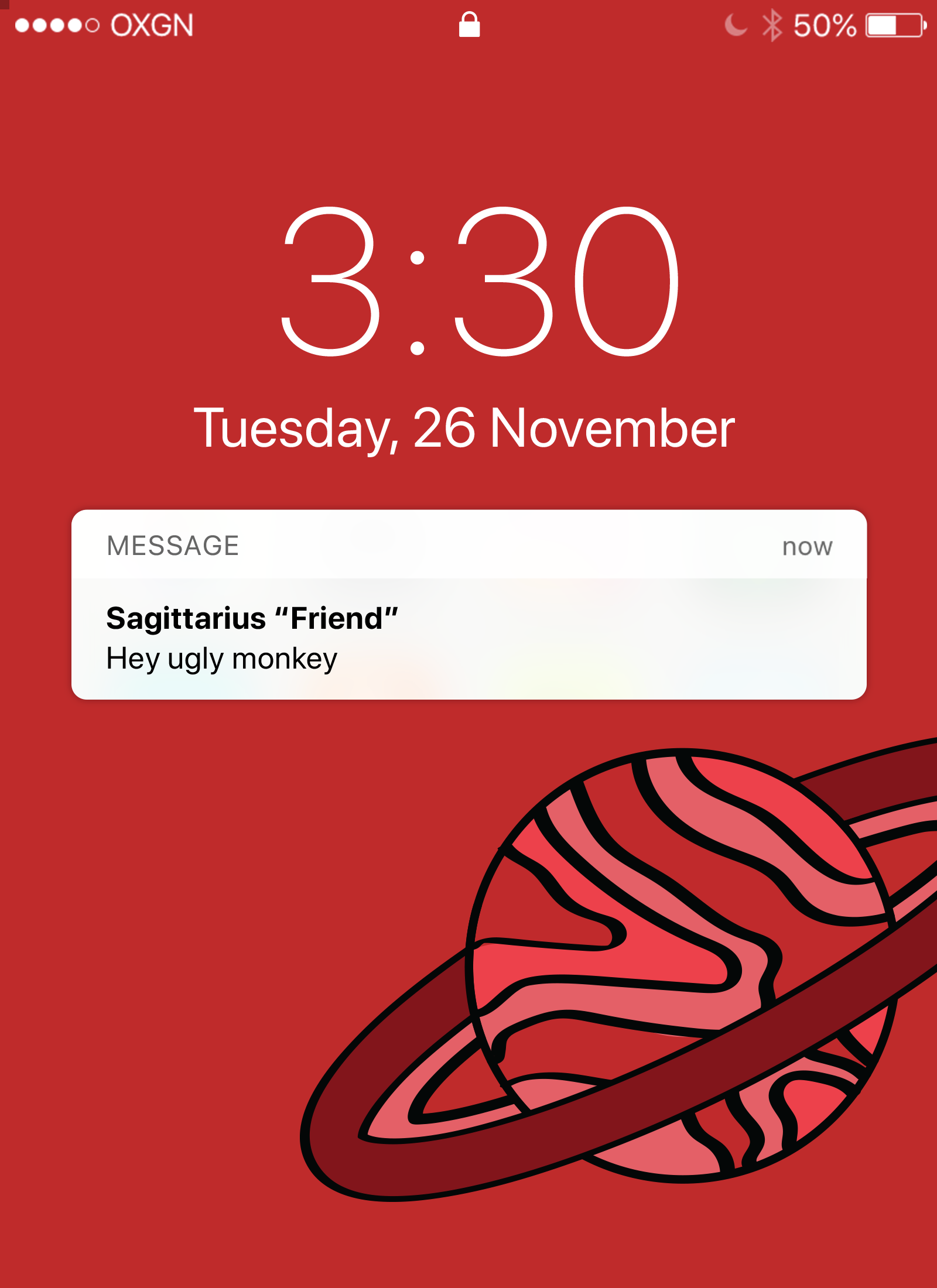 The spunk of a Sagittarian can come off a little too feisty than you could have measured, especially in the personal nicknaming department. After all, their creative flair can spice anything up! The more bizarrely French or out-of-this-world it sounds, the deeper their attachment to you as their partner-in-crime. Cheer up, ugly monkey!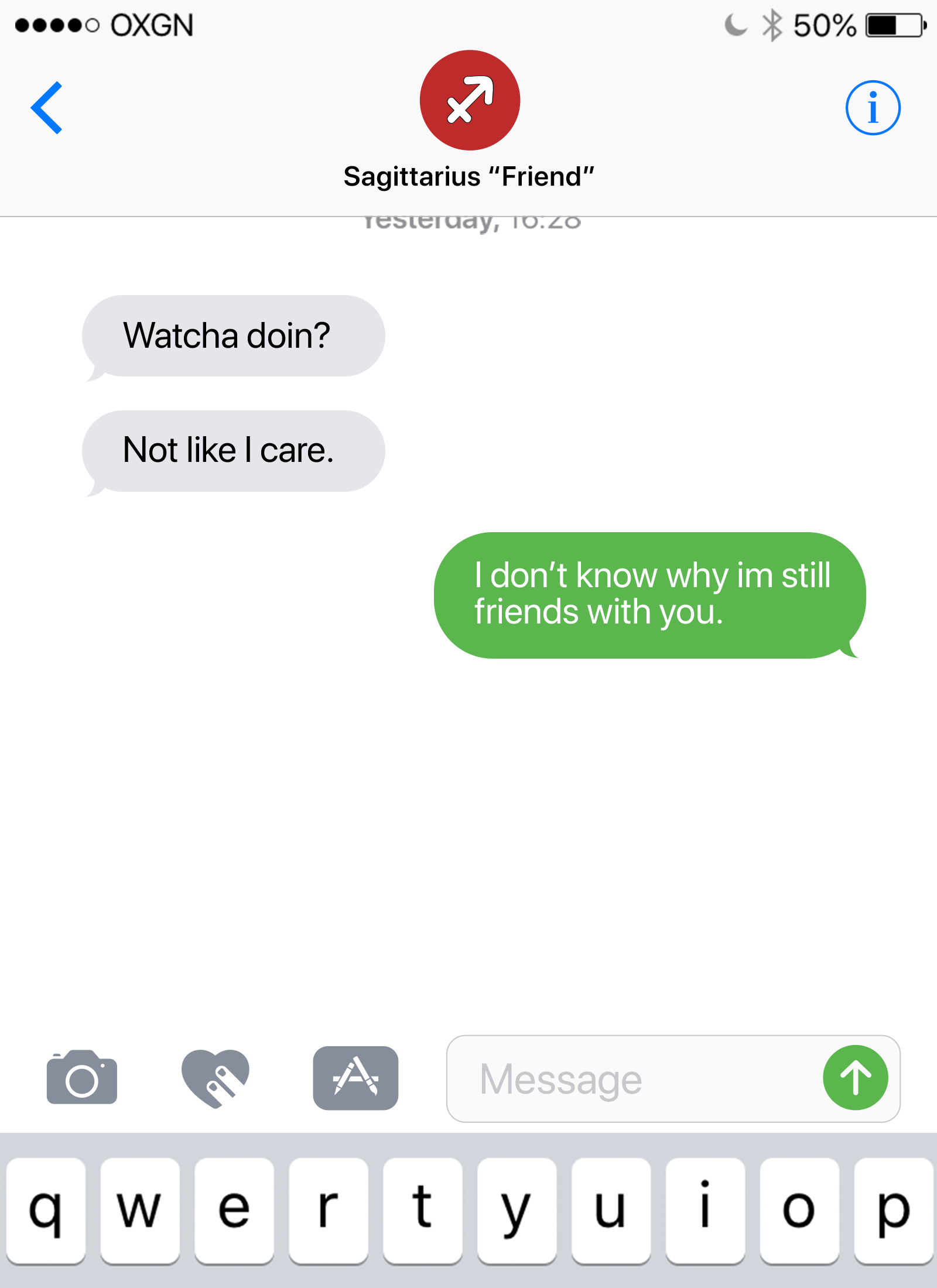 A Sag is a heartbreaker by blood – they like saying things as basic n' blunt as possible, though they might not necessarily mean it. It's better to take their words with a grain of salt instead of their blow-by-blow proportions. Basically, this upfront sign will try their best to cover up their emotions with the people they care about the most.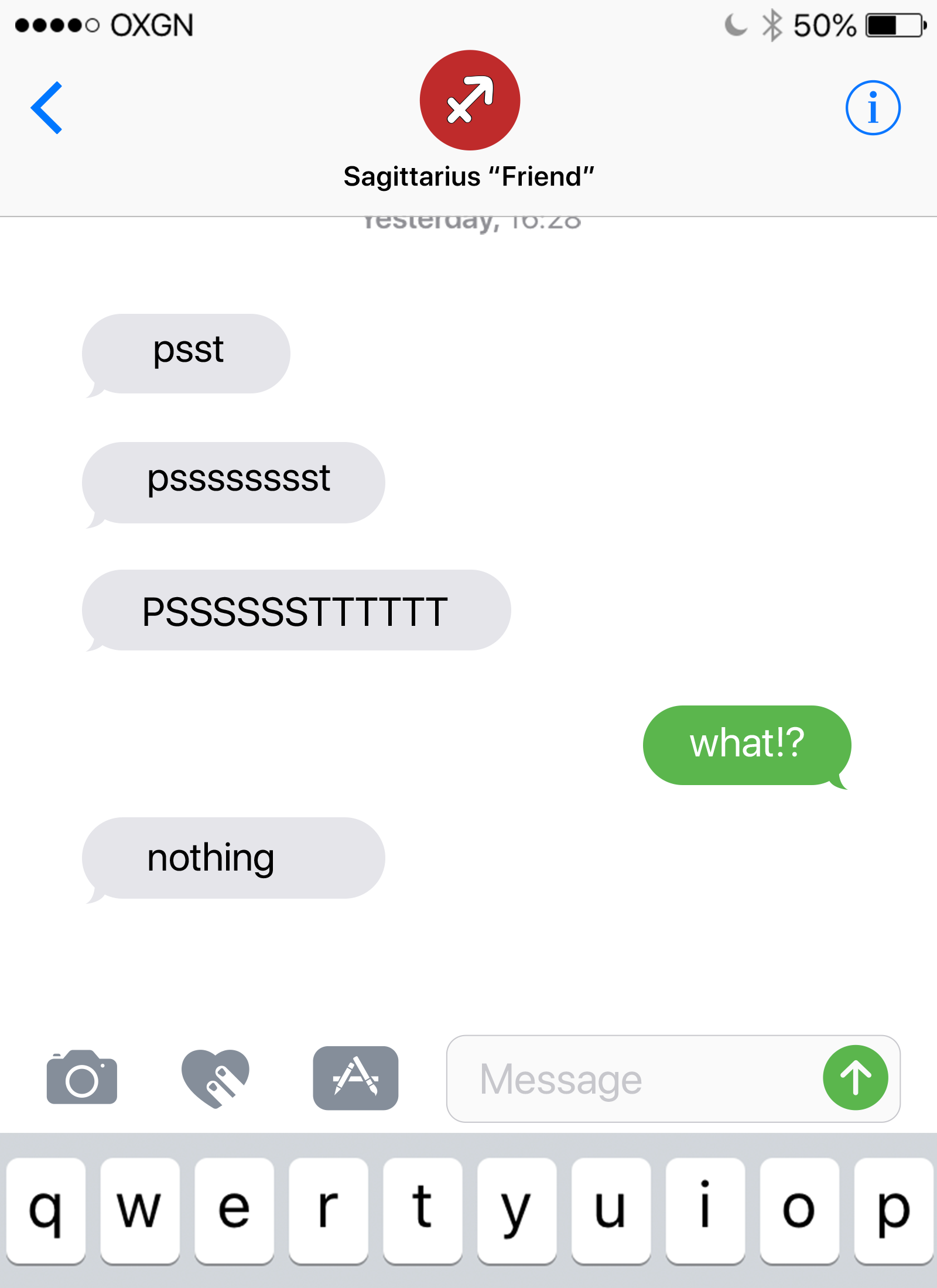 An all-too-real scenario: your Sagittarian friend grabs your attention relentlessly via text in between milliseconds. You finally snap and ask what they want only to get a bashful remark: "Oh, nothing." You might think this weird but the fact of the matter is that your Sag pal just wants to connect with you! In all honesty, they acknowledge their relationship with you and your snarky remark with a lil' teehee behind their screen. After all, they'll never know how much you tolerate them if they don't take the risk of annoying the heck out of you!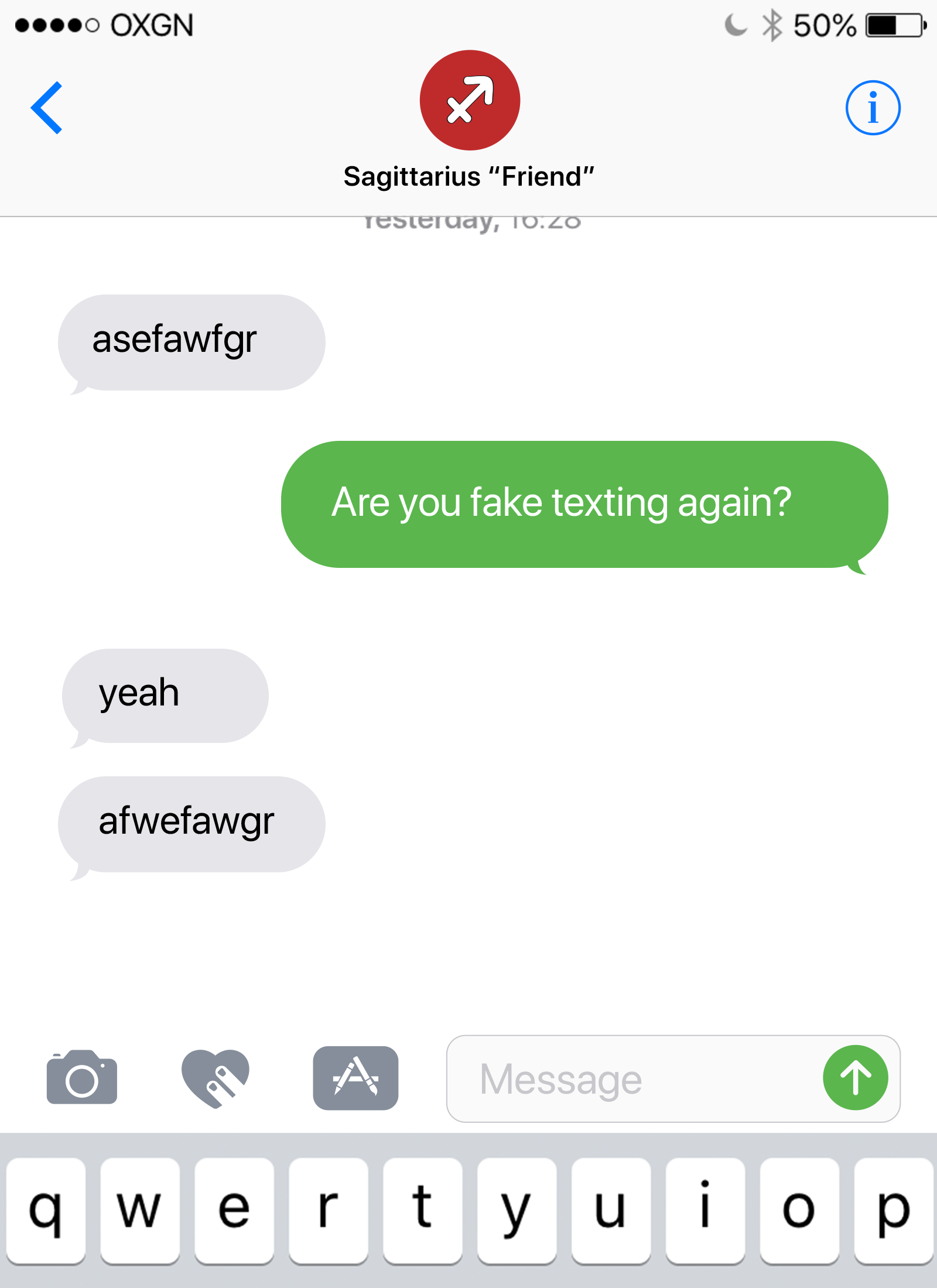 Here we go again, another spam message from your Sag friend. Although this time it's totally incoherent: they went berserk on their keyboard smashing. What the heck are they trying to say? Turns out, they are, yet again, spamming you with their fake texting because of two reasons: one, they're in an socially awkward situation that forces them to look busy; or two, they're completely bored out of their minds from watching their week-long binge. Of course, the fact that they're honoring you with their jumbled nonsense means they trust you to receive their short-term distractions with open arms.
Did any of these Sagittarian sassitudes ring a bell in your messenger list? Go ahead and strike up more all-too-real convos on oxgnfashion.com!
---