HAIKYU!! x OXGN Comes Back With A Stronger Team Spirit!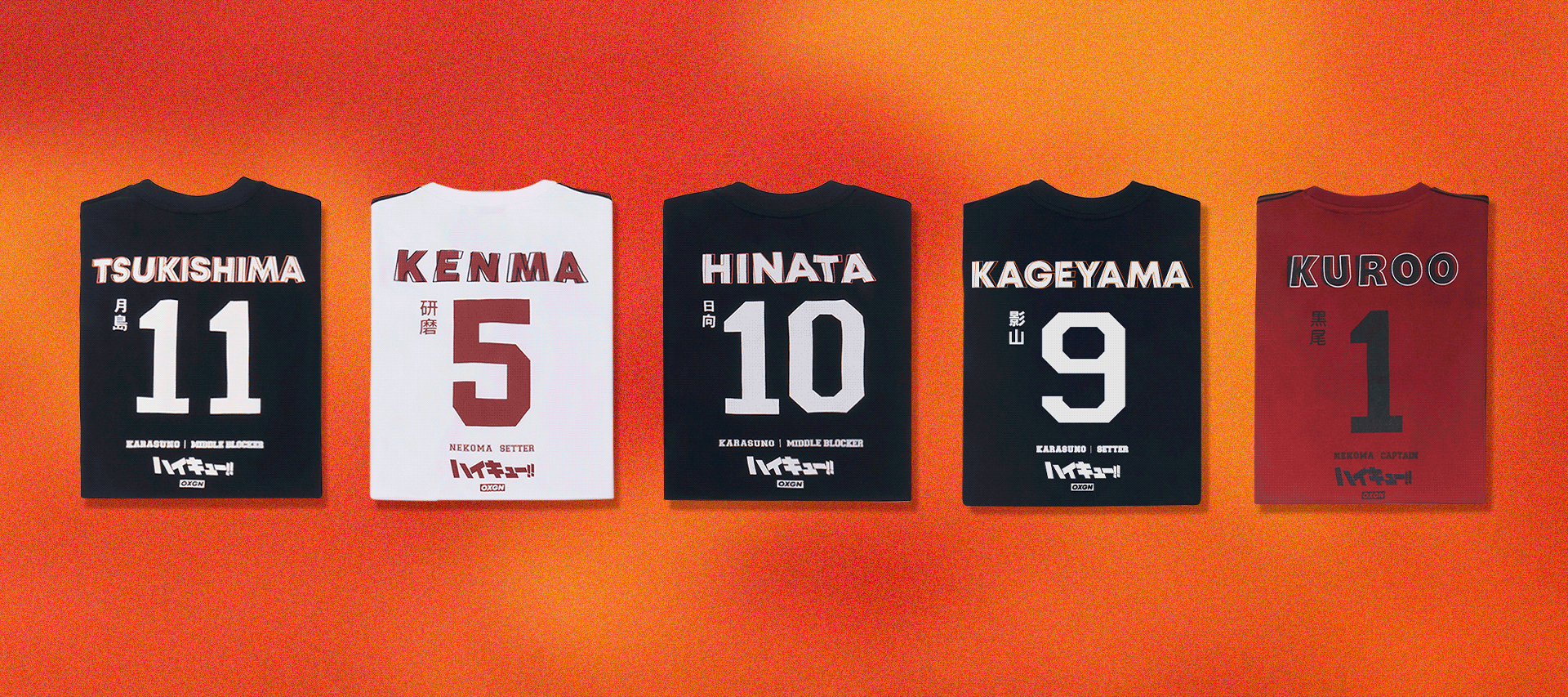 Switch to the offense and score the latest merch from the HAIKYU!! x OXGN collection. We've added a ton of styles into our collab roster including new team jerseys, character graphic tape tees, and everything else you loved from the first set with a twist.
The full lineup features a stronger rotation of pieces that represent your favorite HAIKYU!! teams. Here's what you can find in the second set of this collab collection:



NEW KARASUNO STYLING ACES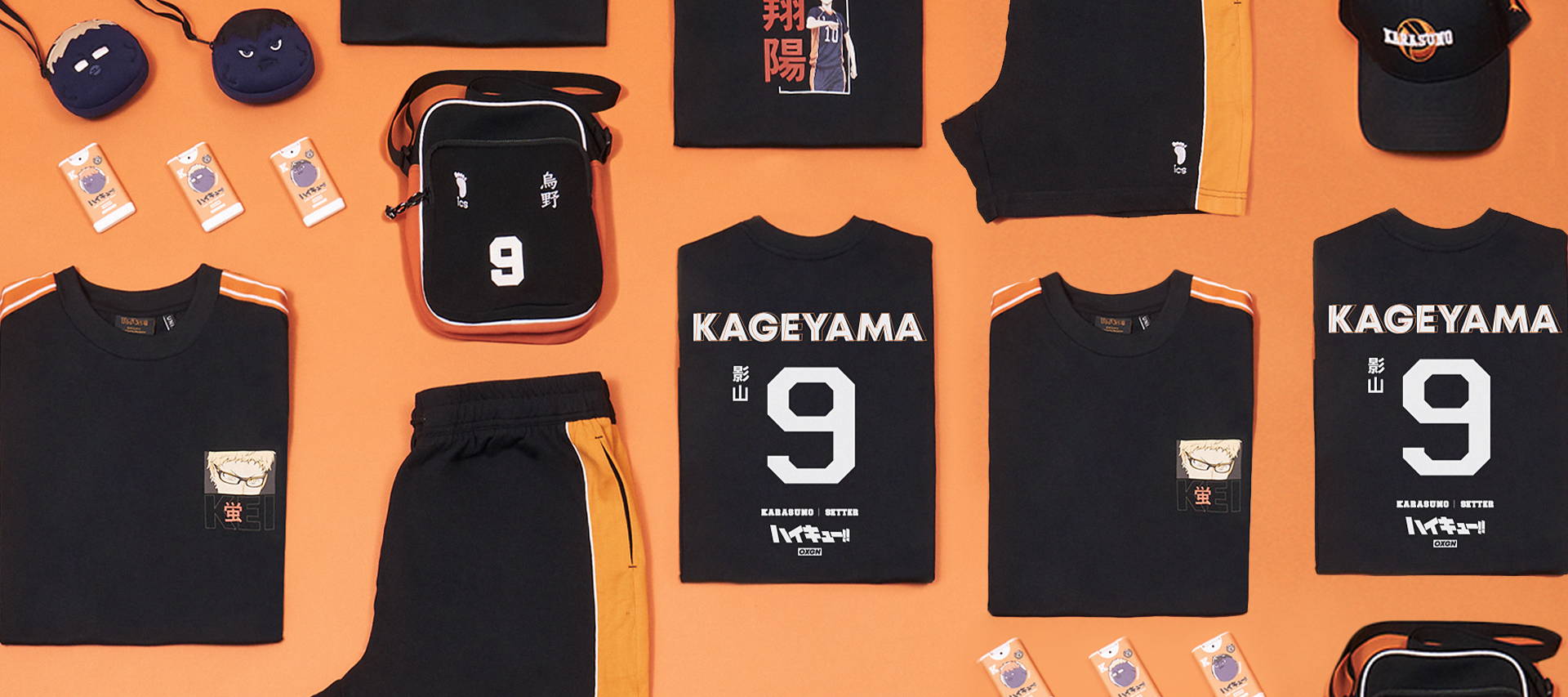 Tsukishima is finally here to serve! The Karasuno character roster comes back stronger with everyone's favorite middle blocker. You can catch him on jersey-inspired taped tees with character graphic prints, collectible accessories and more! We're also so excited to reveal our Karasuno Letterman Jackets for the ultimate varsity vibe! Of course, it's not a HAIKYU!! x OXGN collection without the Quick Attack Duo of Hinata and Kageyama, who each get pieces we're sure will be sold out in just a few quick clicks.



MORE NEKOMA WARDROBE HITS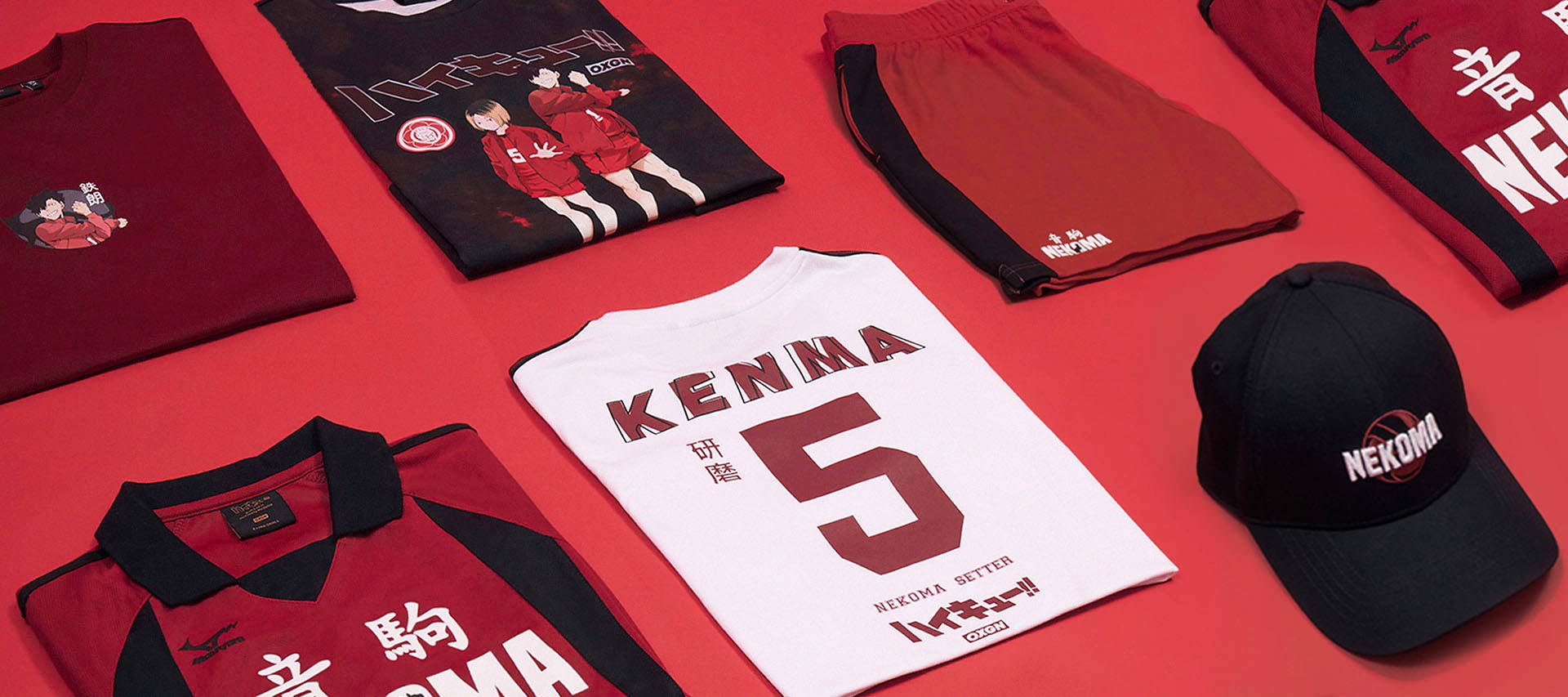 Get ready for Nekoma's roster of graphic tees and outerwear! Designed with eye-catching Nekoma colors, every piece helps you show your strong support to the team. Of course the Kenma and Kuroo tandem still lead the game with new styles you'd want to wear on the daily. We've added exciting jersey elements like taping details and embroidered team logos to everyday pieces so you can always feel that gameplay adrenaline when you're out on the streets.


AOBA JOHSAI MATCHING STYLES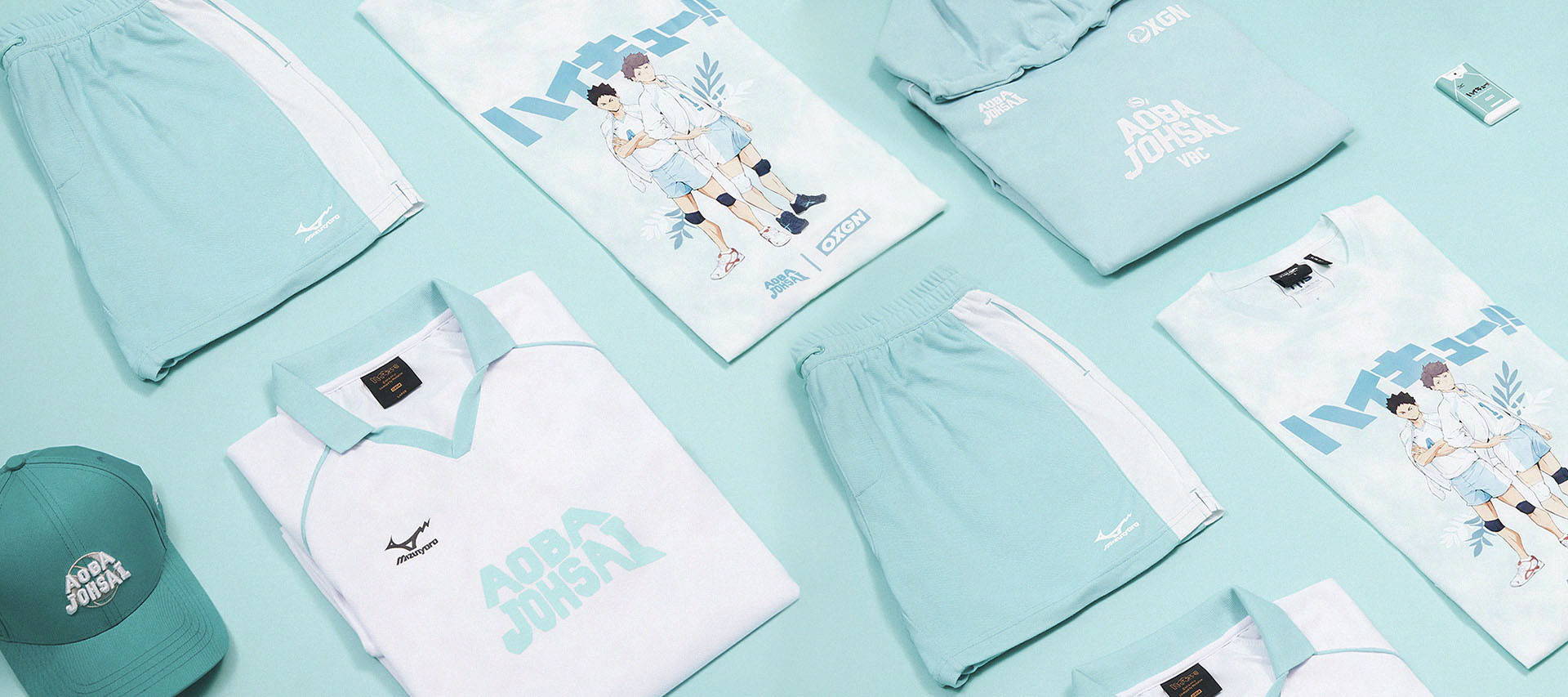 Aoba Johsai's got that refreshing palette you can rely on for a subtle pop of color. We designed a full set of team-inspired OXGN pieces you can wear as your everyday uniforms during your online classes and after-school court games. The collection features the highly requested Aoba Johsai team jersey with matching shorts, a cozy off-court hoodie, and an embroidered logo cap among other accessories!


FUKURODANI COLLECTION STARTERS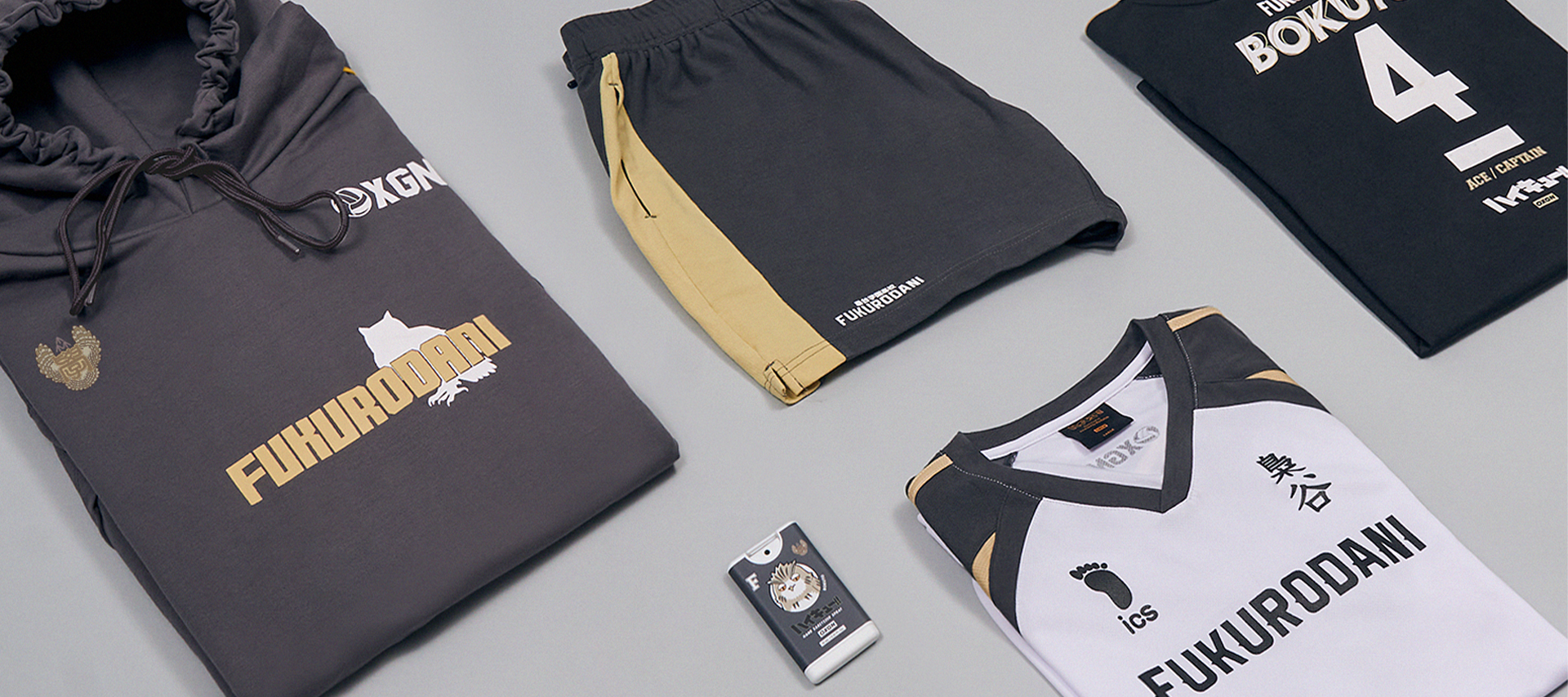 This one's for the die-hard fans. We pulled through to serve you some Fukurodani limited editions. Crowd-favorite Bokuto gets another standout tee, as well as cosplay-ready jersey and shorts coordinating pieces! If you requested for these collectibles and don't add them to cart ASAP, you'll be officially blocked from our comments section. Just kidding! Make sure you score 'em before someone beats ya to it.

The newest HAIKYU!! x OXGN collection is now available online through oxgnfashion.com, Lazada, Shopee and Zalora. You can also find these limited edition releases and other official collab merch at selected OXGN stores nationwide. Want to get your OXGN goodies on the same day without leaving home? Order safely through Viber Community and have your local OXGN store deliver your purchases to your doorstep.
---