Hey Naruto fans, here's some innerwear for your inner ninja!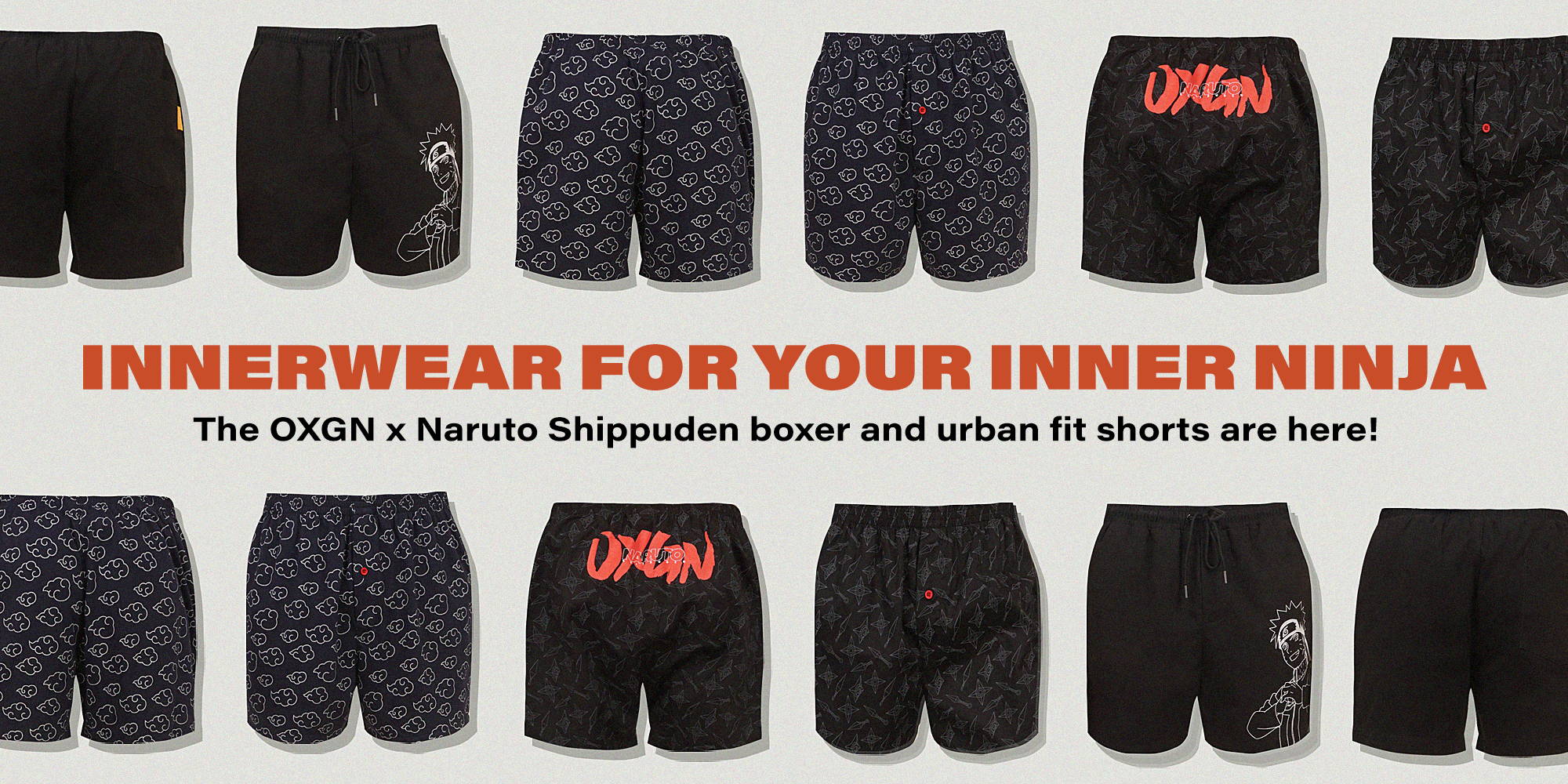 We wanted to design innerwear that's just as good as our must-have pieces in the Naruto x OXGN collection. Adding a little bit of swag to your daily essentials are our stand-out patterns featuring the iconic Akatsuki, kunai and shuriken symbols. It's a cool, not-so-typical take on things you put on daily, here to help you get dressed inside and out.
Get to know the collection more: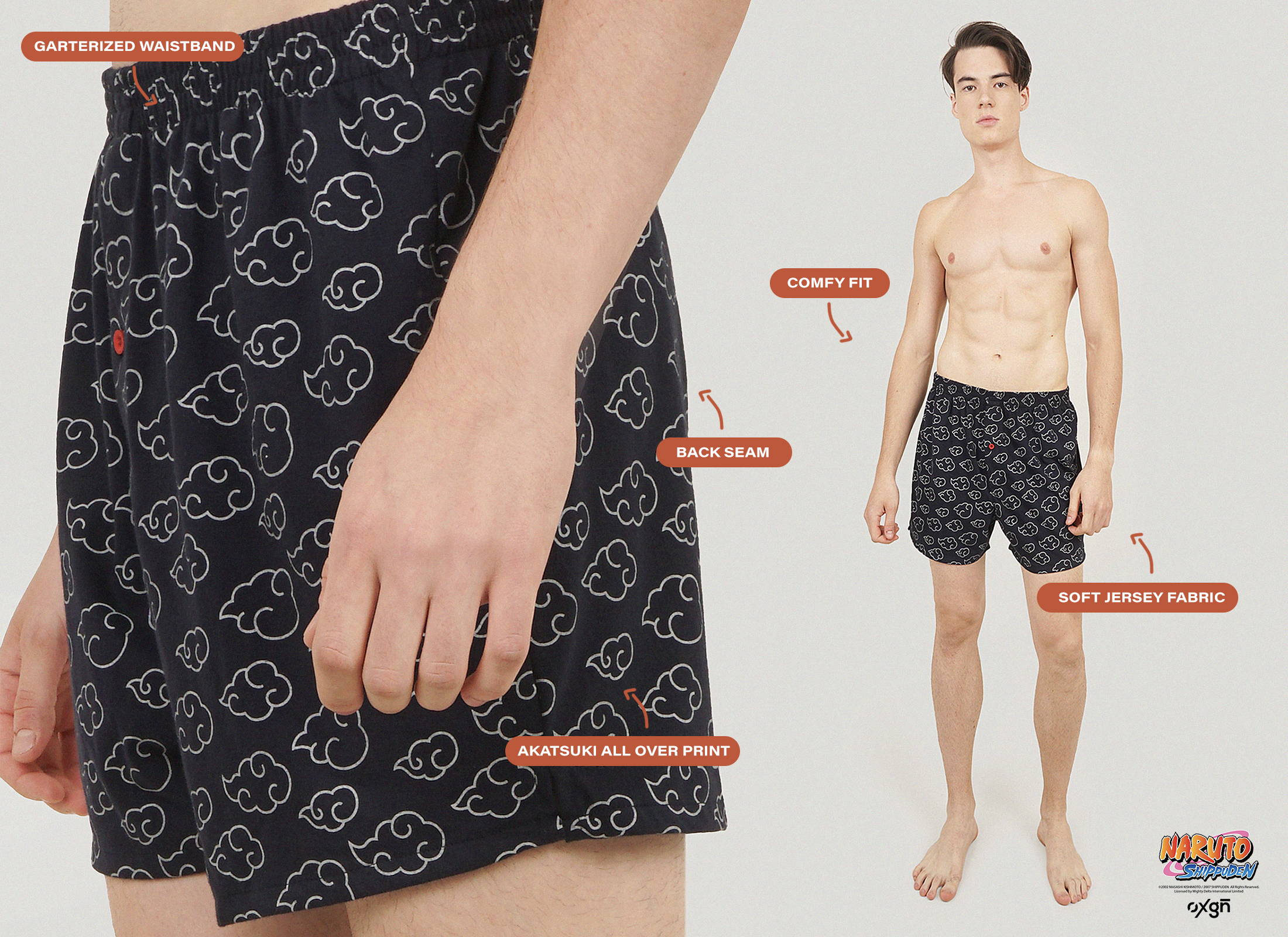 If you've sworn allegiance to this band of Shinobis, then this pair of boxer shorts belongs in your daily wardrobe. The Akatsuki Boxer Shorts is soft, breathable, and with the perfect fit.

THE FABRIC: Navy Blue jersey with Akatsuki print that has that soft fabric feel — nothing scratchy for your everyday comfort.

THE FIT: Tailored to have that just-right loose and comfortable fit.
THE FEATURES: It's designed with a back seam so it can layer more seamlessly with your fitted bottoms of choice. Also comes with a garterized waistband so you can ditch your bacon briefs.
BOXER SHORTS WITH ALL OVER PRINT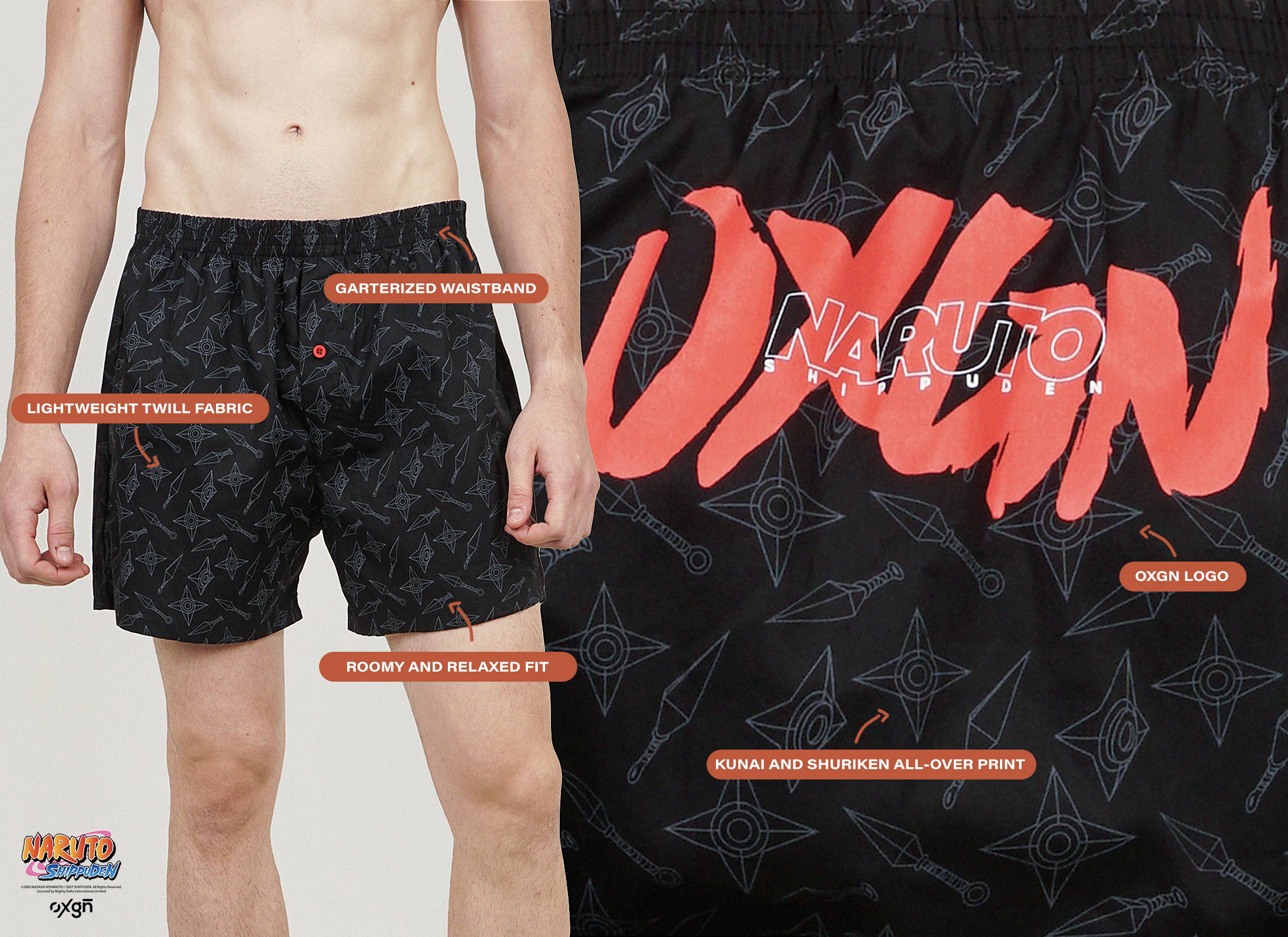 Make your wardrobe essentials selection more interesting with this shuriken and kunai designed piece. The Boxer Shorts With All Over Print is what you've been looking for if you're after that roomy, all-day cozy fit.
THE FABRIC: Lightweight twill fabric with shuriken and kunai print on every corner. Plus, you can spot that OXGN logo on the backside.
THE FIT: Roomy and relaxed fit for maximum comfort and movement.

THE FEATURES: It has no back seam for those easy days made for lounging. Also comes with a garterized waistband.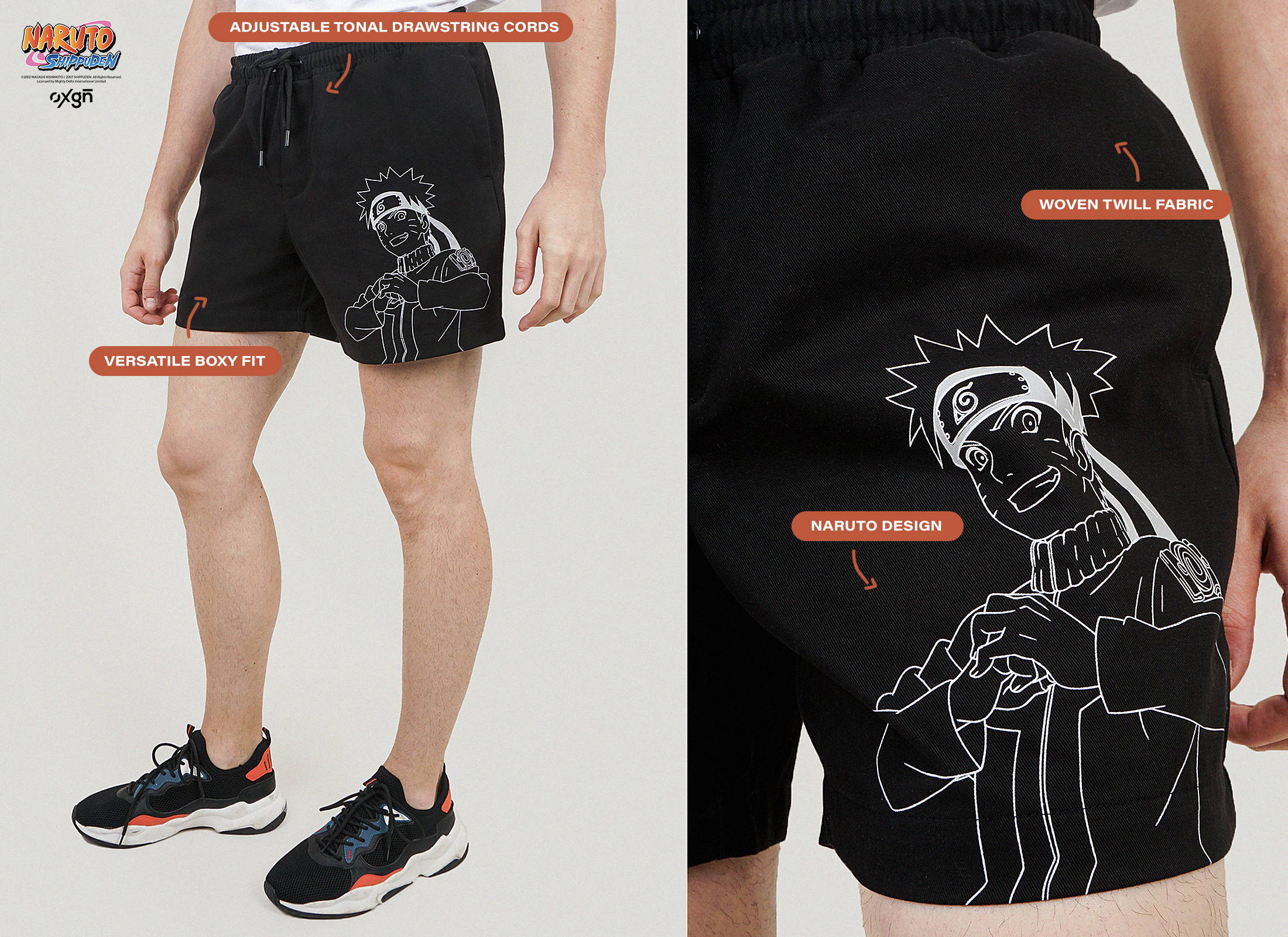 This one's designed for going out. Take it out for a run or a casual hang with friends — the Naruto Urban Fit Shorts is made to move with you. Best paired with chunky sneakers and a monotone shirt.

THE FABRIC: Woven twill for that lightweight feel — perfect for days when you're taking it easy.
THE FIT: The options to style this pair are endless with its versatile boxy and casual fit.
THE FEATURES: Comes with tonal drawstring cords so you can adjust it to a fit that flatters you and your style the most. More importantly, did we mention this pair has pockets?
Here's an extra treat: Buy any piece from our Naruto Shippuden x OXGN collection and get P50 off these boxers and shorts. Now exclusively available online on oxgnfashion.com and our official channels on Shopee and Zalora.
---