OXGN ASTROLOGY: CANCER | JUNE 21 – JULY 23

We're knock-knock-knocking on a hard-shelled case this month with Cancer's star alignments. After a 48-hour tea reading session and an overpriced consultation with a whale translator, we've accurately depicted the expected fortunes of the beloved crab crew. Read on to learn more!
As water rules these crab-signed fellows, Cancers let their impassioned hearts hold on to the leash of their lives. The massive and erratic courses of emotion, both mild and hysterical, are of no problem for these mood experts as they soak up every kind of giggle, tear, and scream with open arms.
The weird and twisted star alignment, along with the cold wave that's brewing under the ocean deep, is bringing a storm to your rationality, fellow water babies. Expect sudden bouts of personal epiphanies and identity crises that are probably nothing but a load of hot air. Ready yourself through any of these shifts in your soul center with these iconic and lucky looks.
Lucky looks for y'all Cancer kings and queens!
The path of planned arrangements will lead to certain disarray this month for you Cancer kids. Get ready to pack up on all the emotional support (a.k.a. snack binge) with these lucky bags on your back n' belt. If that doesn't help, make sure you've got your BFFs readily pinned for a three-day FaceTime sesh because abrupt moments of waterworks are of undeniable certainty.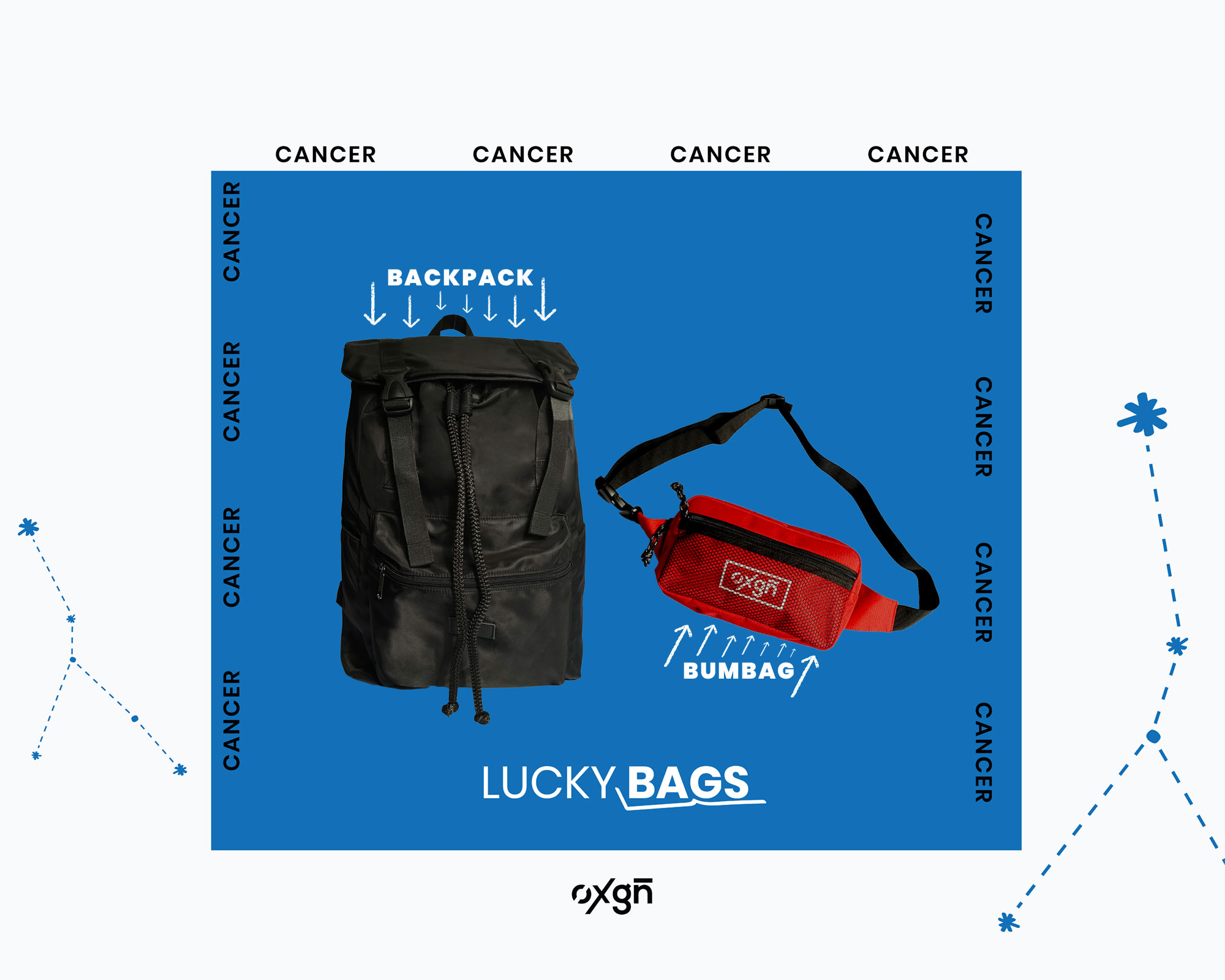 Lucky bags for your emotional baggage!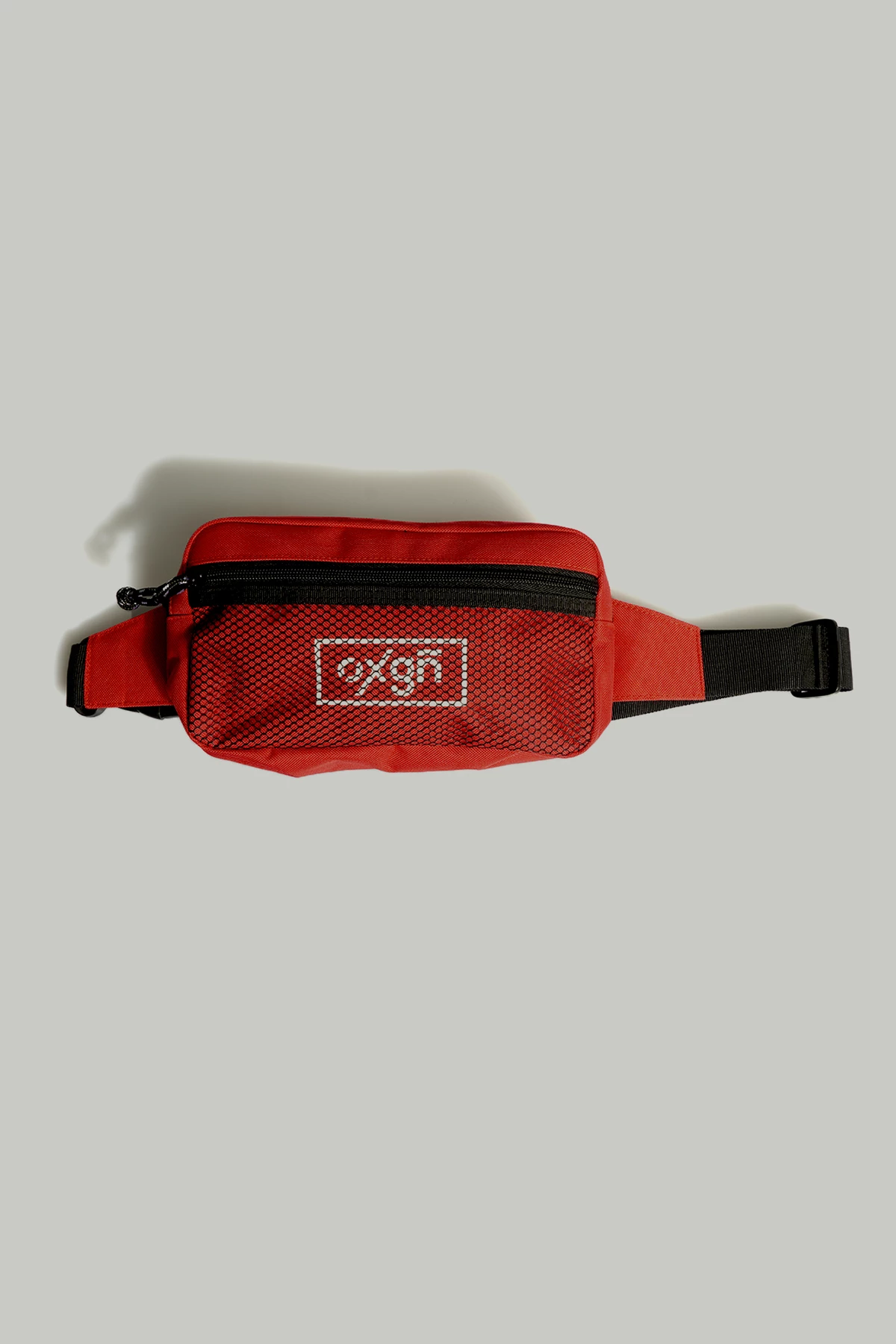 Your hyper-fast shifts in emotion will surely have you changing your appearance as quickly as how your mom says no to your friend's sleepover invitation. Good thing we got these lucky sprays to get you changing your scents to the flow of your constellations. As for the cryptic language of love, we referred to ten astrological therapists and a cast of crustaceans, all of whom have earned their PhD after long years of experience and tenacity. In fruition, we produced two conclusive words for your romantic endeavors: JUST. DON'T.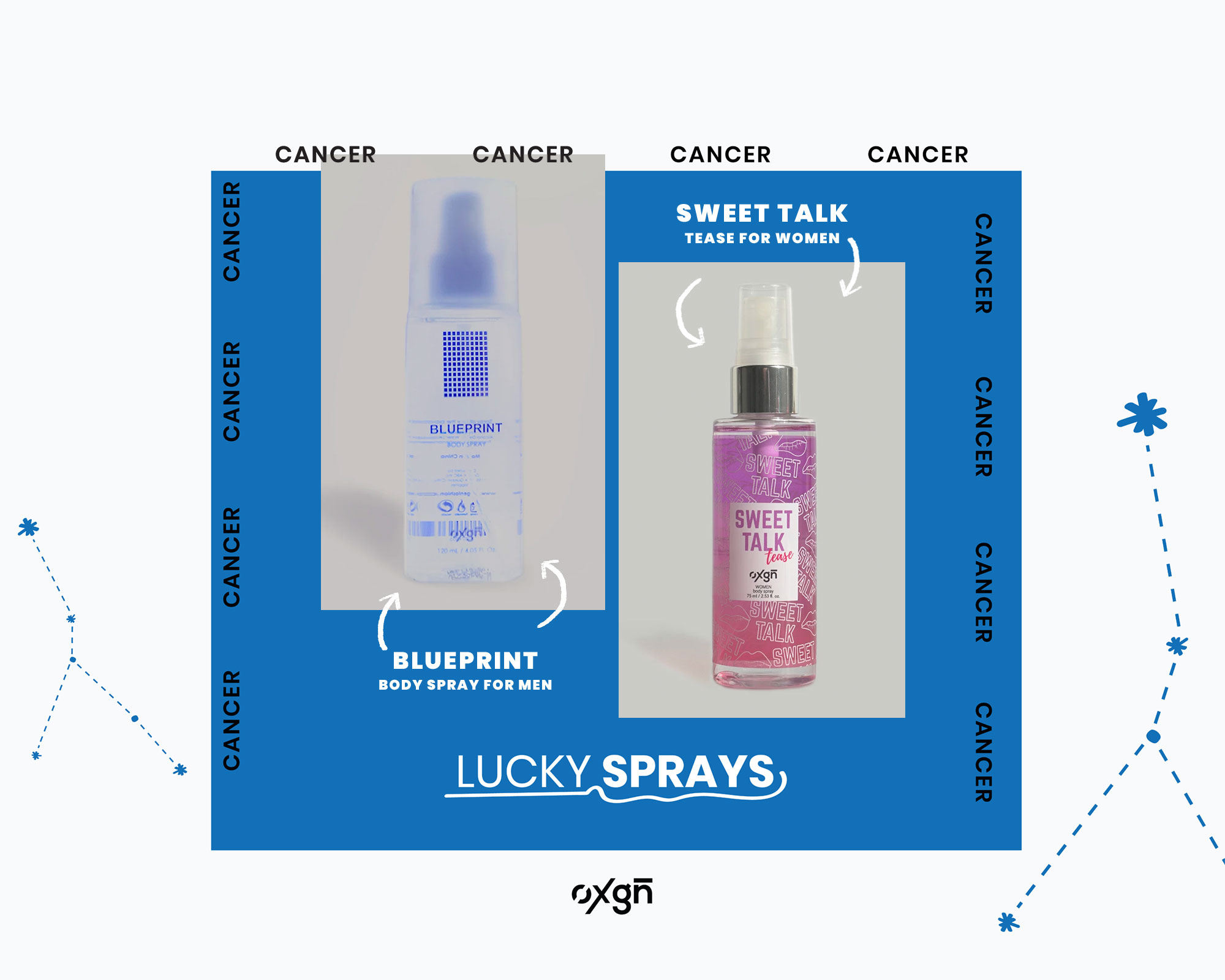 Switch up your lucky scents!
How do you like your emotional trip to the future, y'all cool Cancers? Find out more looks of luckster on oxgnfashion.com!
---