THE ONLY 4 FITS YOU'LL NEED FOR YOUR JEAN OBSESSION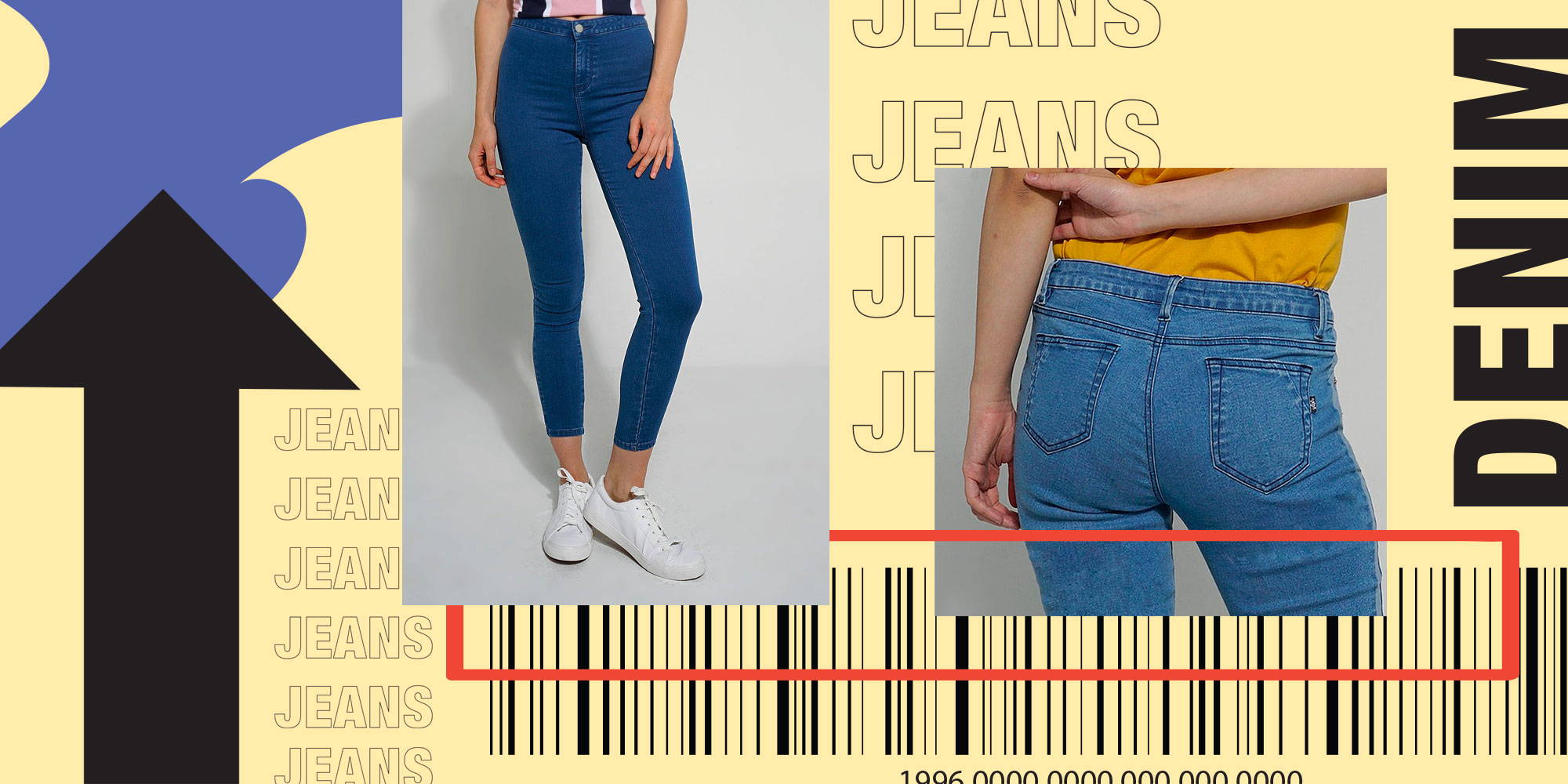 An easy throw-on and the ultimate coolant piece to your everyday look, a pair of jeans will always have that special space in our wardrobe (actually, make that the entire closet). So listen up, jean lovers, we've got the cheat sheet for all our iconic denim fits.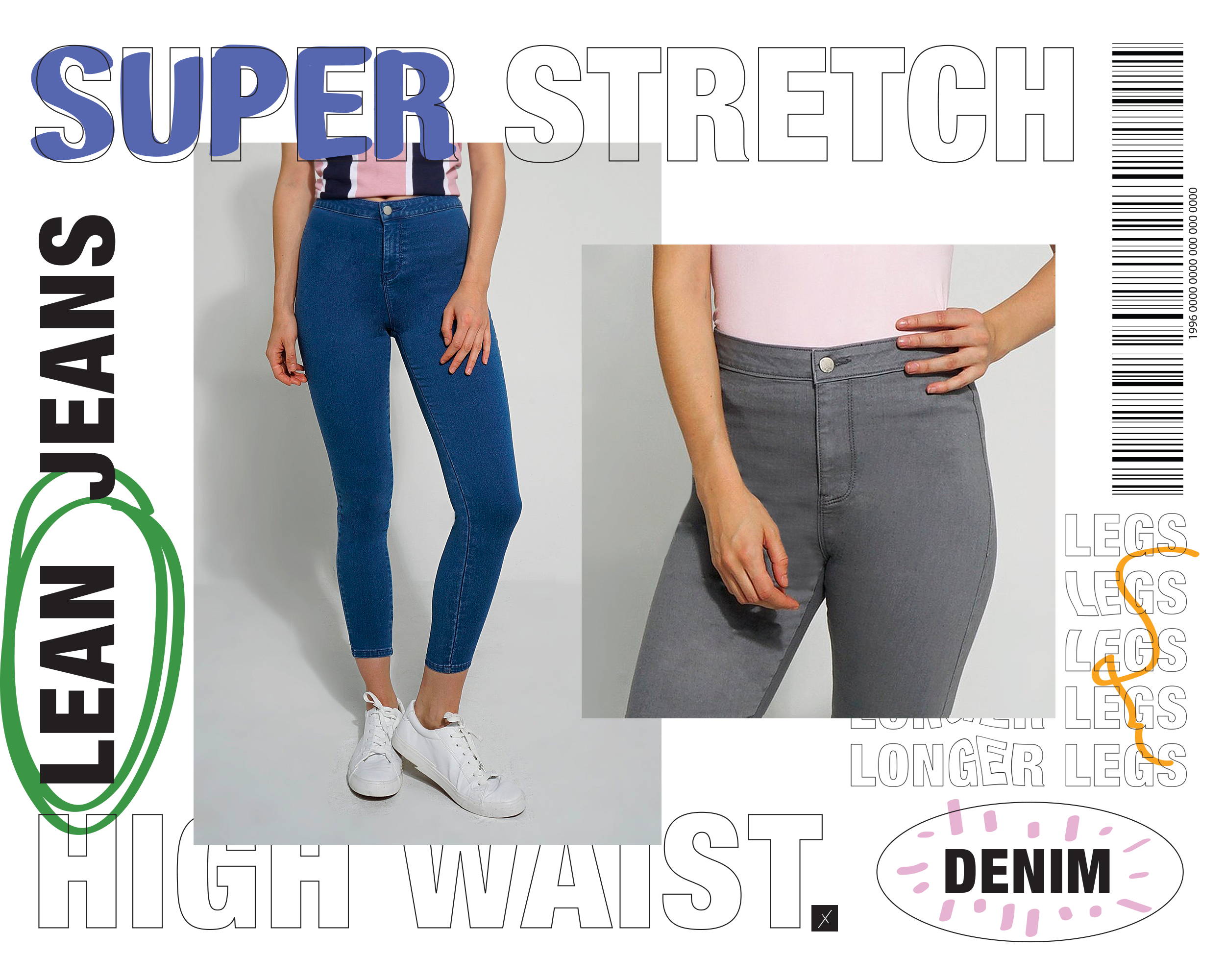 Need that extra length up on the bottoms? Transform into a Lean Jean killin' machine with a high-waist skinny fit, all wrapped up in sweet stretching denim that'll have you legs for days.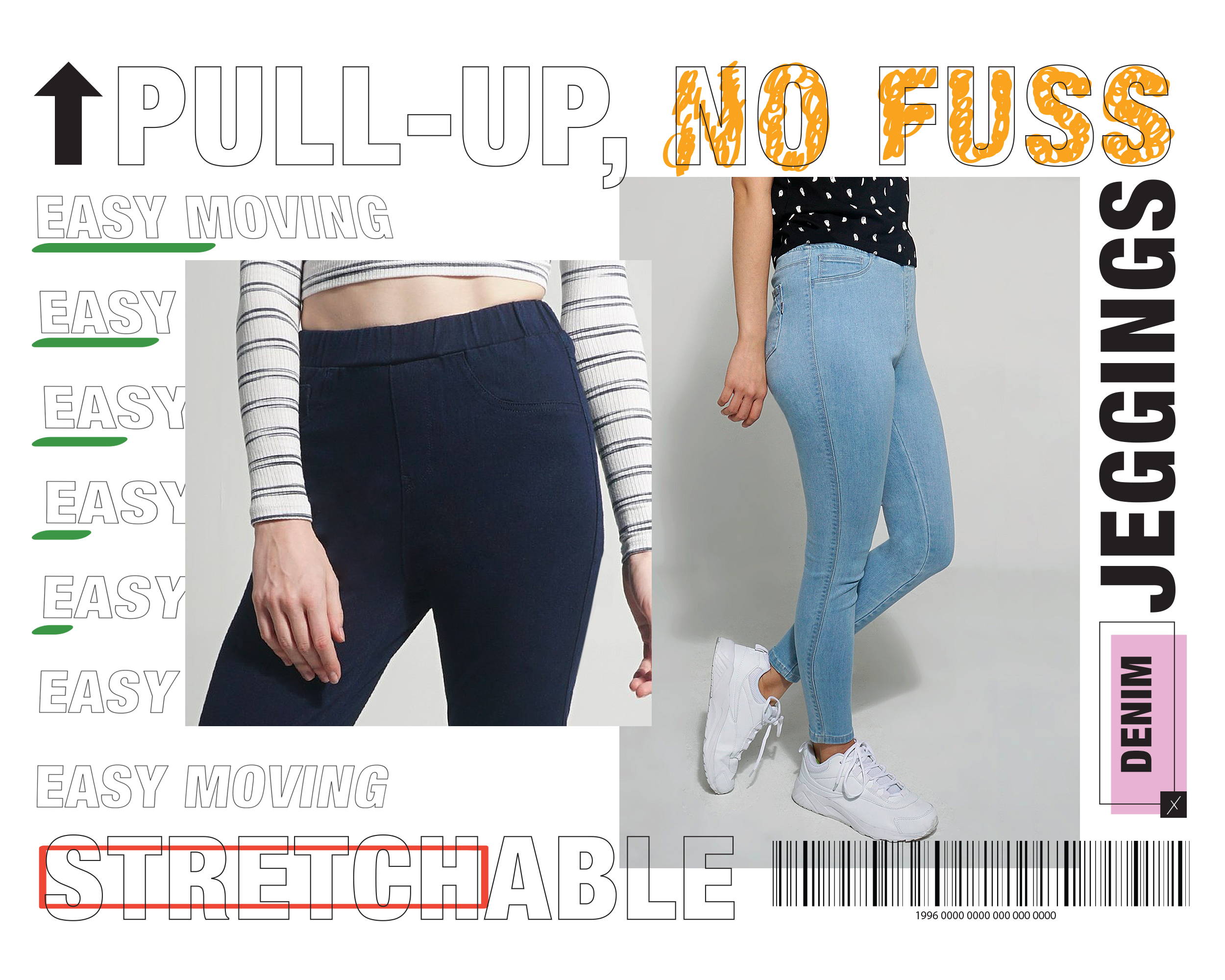 Venus wasn't the only genius birth-child that came from famous parents. The fame-bound pair of Jeggings, a savory combo of jeans and leggings, got us snuggly hugged at the waist for that no-fuss everyday pullup.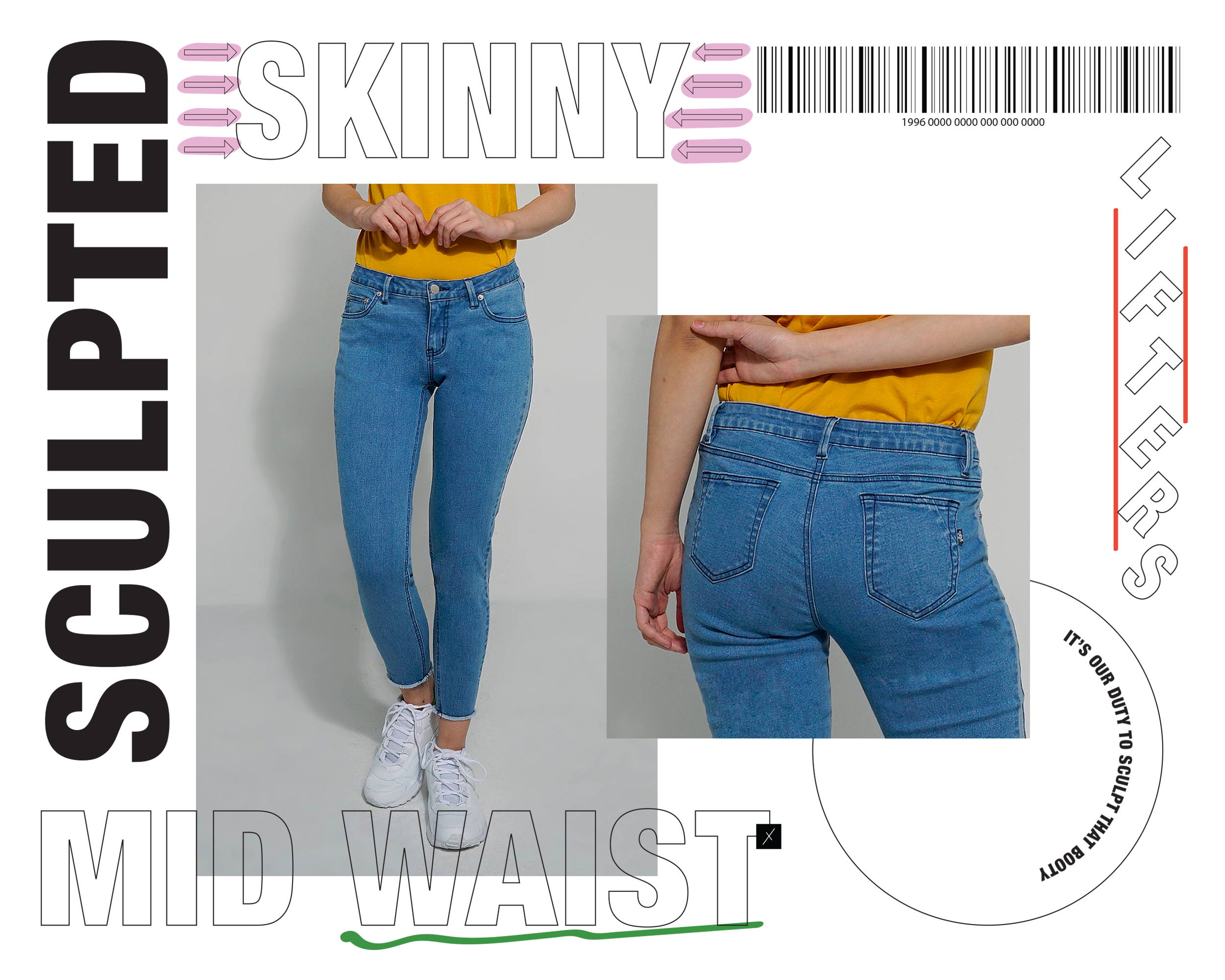 "It's our duty to sculpt that booty", says the determined Sculpted pair of mid-waist skinny jeans. Show off that figure with an easy slide of denim lifters.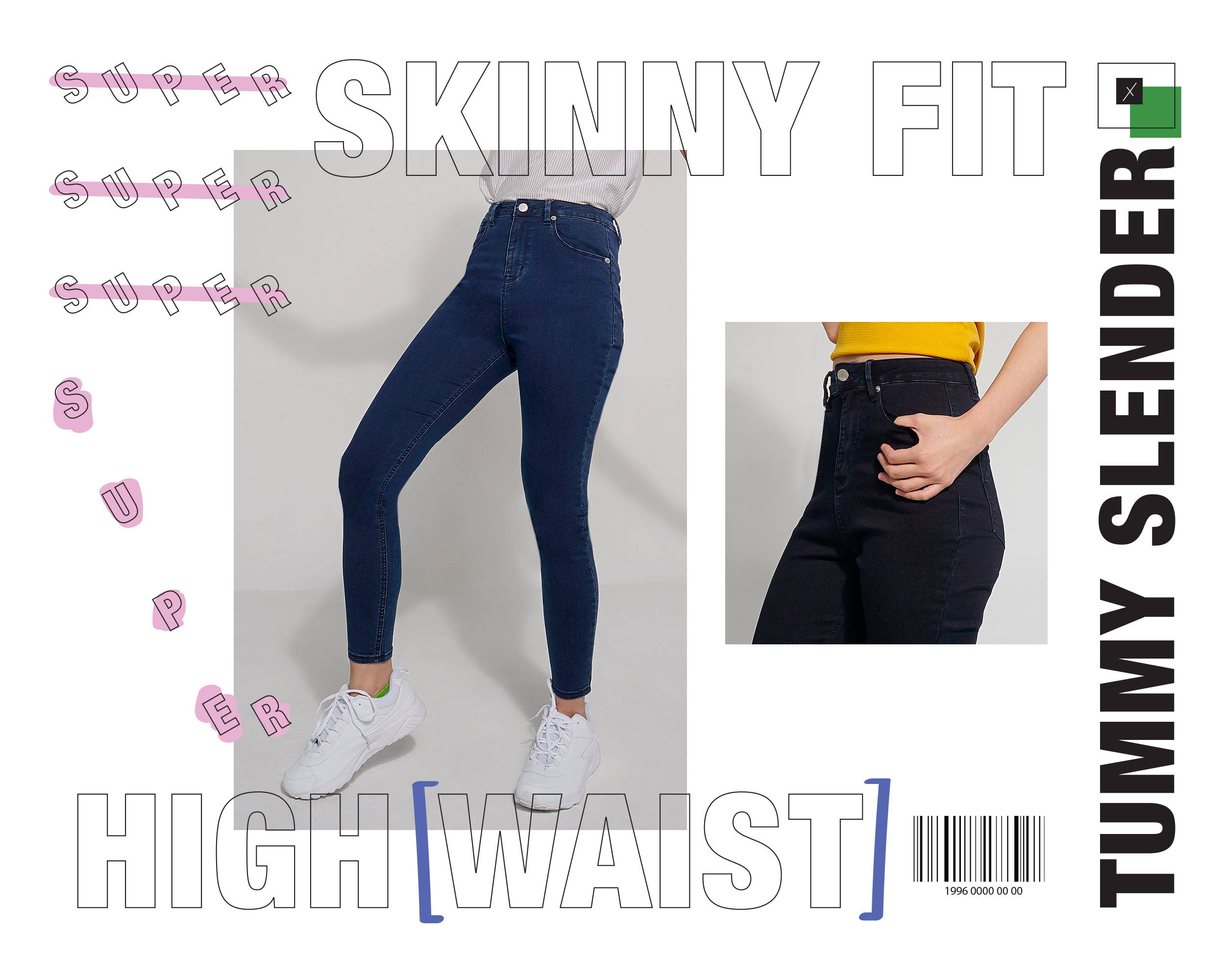 Breathing easy and tummy tucking never came in a pair like this before. Introducing our Tummy Slender pair for that lil' slim and tum trim – all with a super high-waist fit.
---