The OXGN Quarantine Self Care List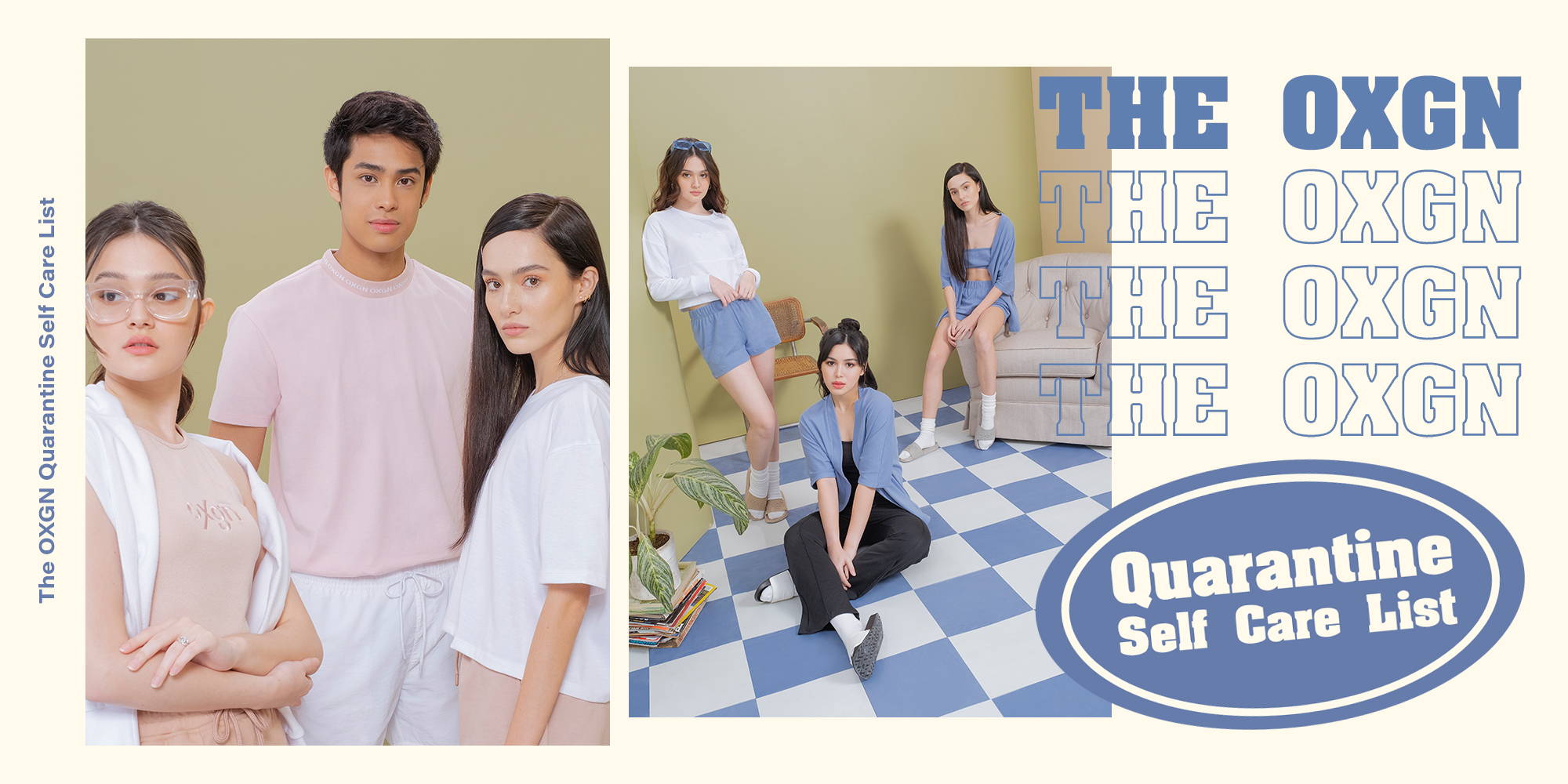 We're sure you miss hitting the streets—while being able to show off your best streetwear looks—as much as we do. If your days have started to look the same, we're here to help! Here are some ideas to make your days a bit more exciting so you won't run out of things to look forward to:
1. Create a weekly watch list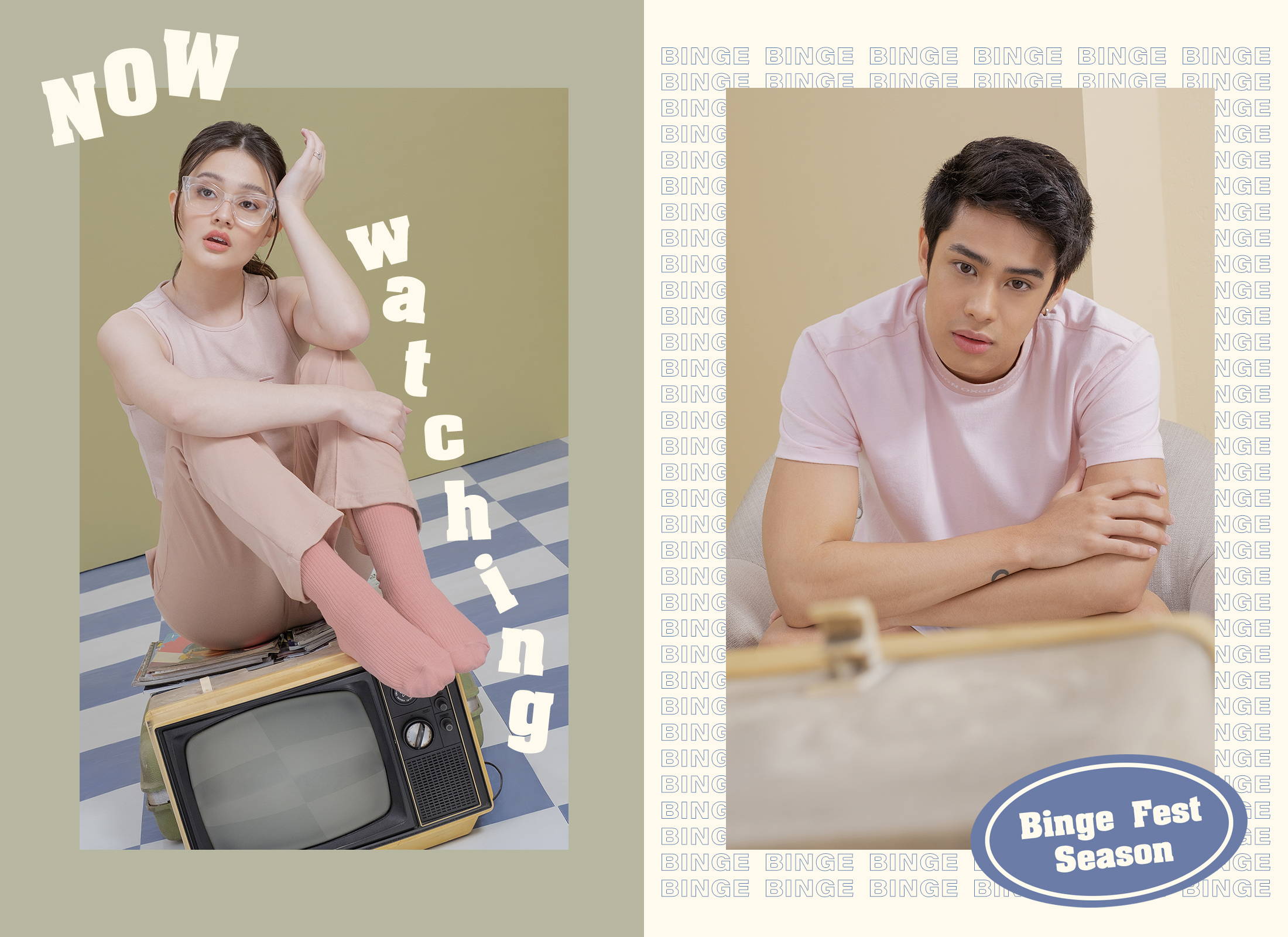 Are you a serial binge-watcher? We know the internet's content library is vast and it's only right for one to digest as much pop culture as possible. Here are some suggestions: Give the retro black and white movies a go, watch all those nostalgic cult-classic films you haven't seen yet, or finish 10 seasons of your favorite sitcom all over again.
You can even create a movie-slash-series viewing club with your best friends—they can help you decide what to watch weekly and you can always set a video call to talk about the things you've seen later on.
2. Find a workout that works for you
All bodies work differently. The key is to discover the type of exercise that best fits your fitness goals and lifestyle. If you're looking to increase mindfulness and calm, look into some morning yoga and pilates, plus some breathing exercises. If you miss your outdoor runs, try some tabata high-intensity workouts—those are sure to get your heart racing the same way.
If you haven't broken a sweat lately, try to find exercises you can easily fit into your everyday routine and stick to it for at least two weeks before changing things up. As they say: Keep fit, focused, and sane.
3. Catch up on some sleep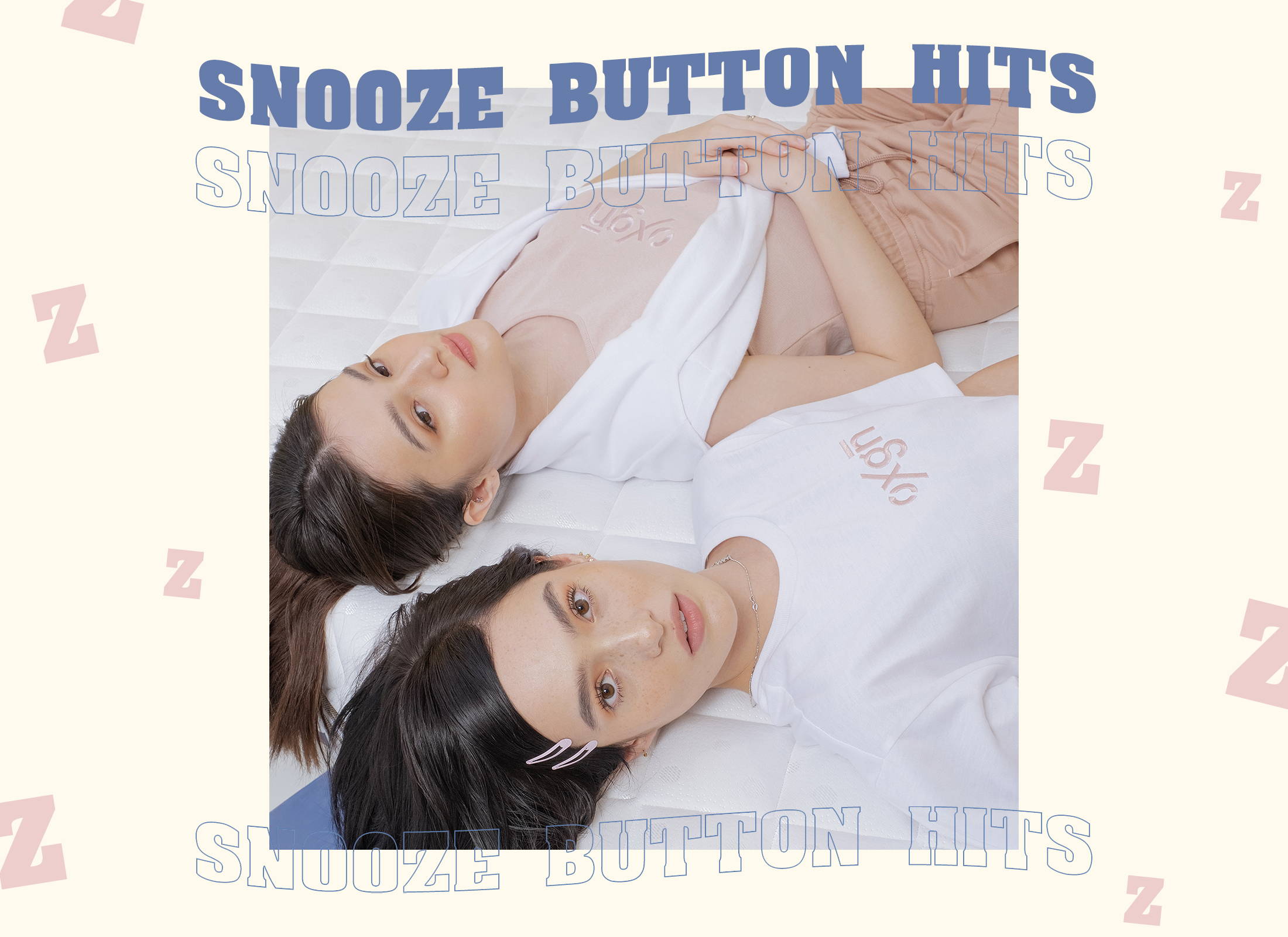 Sleep is the most underrated form of self care. Not only does it help you get energized for your days ahead, it keeps your skin clear and your mind rested. Make sure you're getting enough hours of sleep every day and allow yourself to take a break and have some power naps on weekends.

Remember, you don't always have to pressure yourself to be productive, you need those days off too!
4. Wear whatever makes you comfortable
Basic Pullover With OXGN Embroidery (P699, coming online soon!)
Most of the time, we rarely care about what we wear at home, but we figured even style needs some winding down. As we've gotten comfortable with our homestay, we wanted a wardrobe to fit our new norm lifestyle—one that we can seamlessly wear from those couch potato days to quick outdoor errands.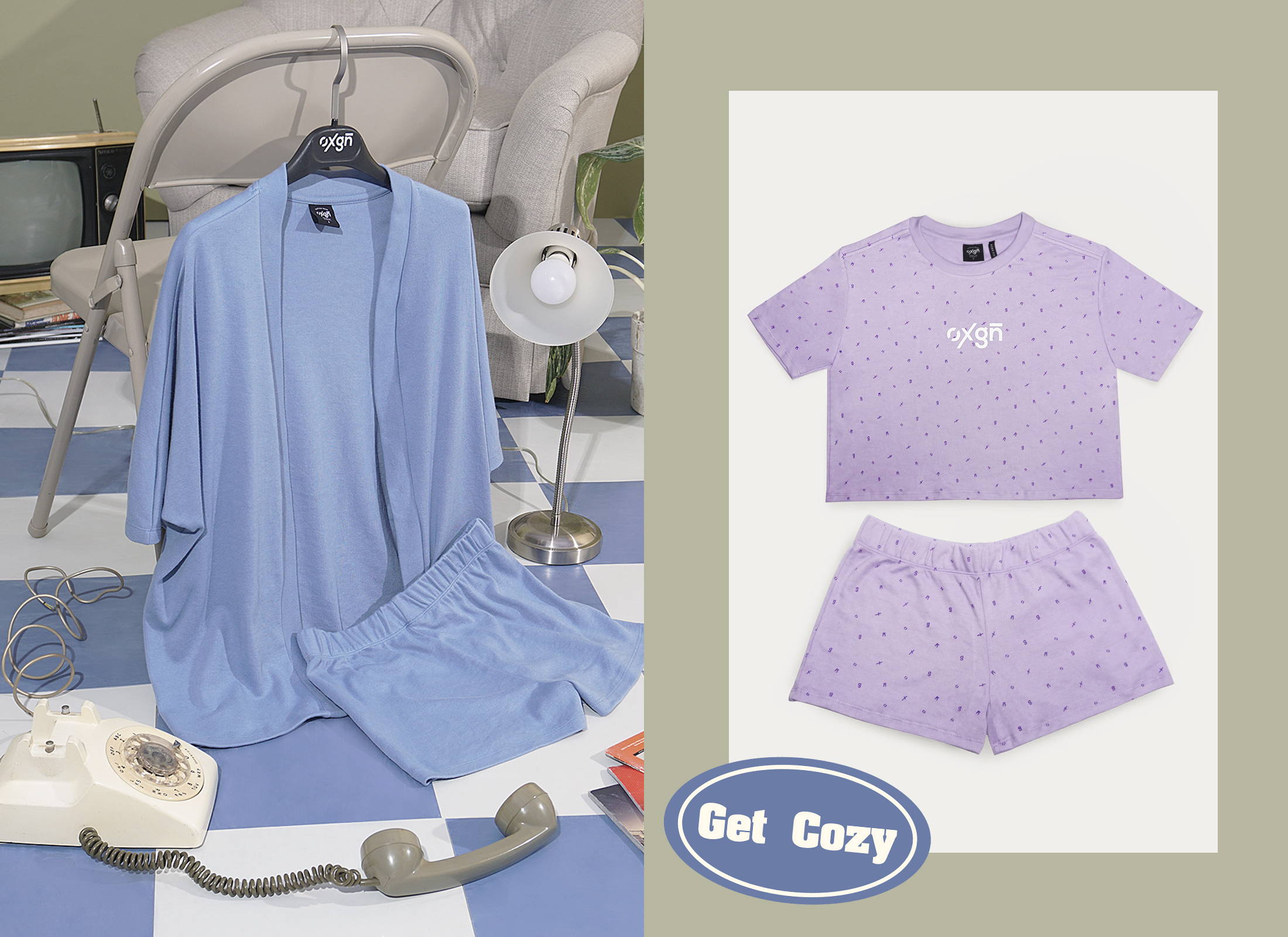 Make sure you get yourself some cozy pieces you'll love to wear on the daily—we mean velvety soft co-ords, flexible sweatpants, and comfy sliders. We have a handful of these stylish pieces you can now get from our Get Cozy collection. Investing in some sleepwear and all-day sweat sets right now is a timely loungewear upgrade.
Feel free to dress it up whenever you feel like it, too! Besides, we all need those feel-good days when you're all dressed up with nowhere to go.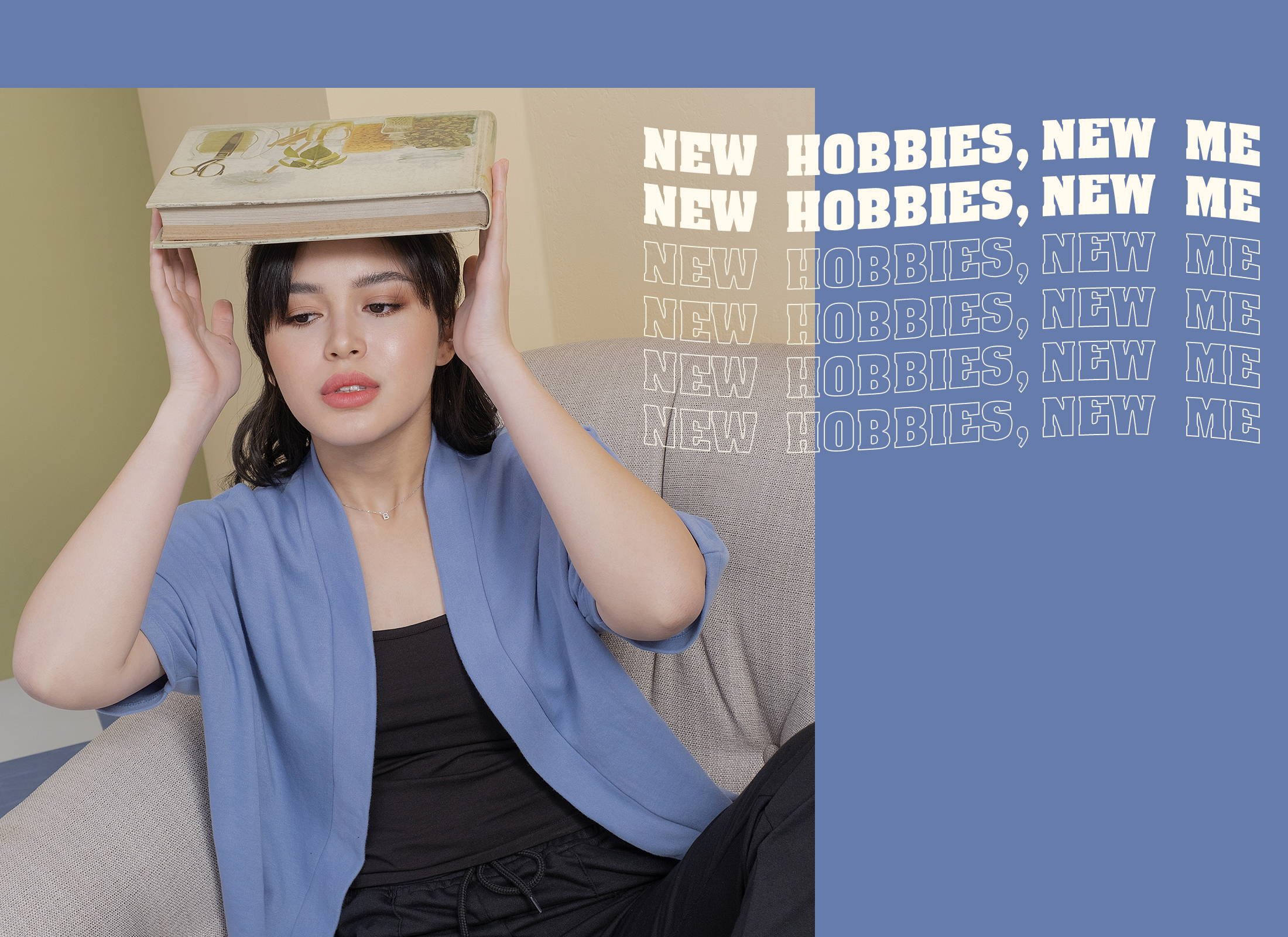 Read a book, experiment with a new recipe, bust out your paint brushes, fix your wardrobe, or rearrange your room—now's the perfect time to slow it down and indulge yourself with some new hobbies and interests.
Whatever activity it is you choose to do during your free time, pick one that will help you disconnect from social media and spend some hours off your screen. We all need that screen-life balance these days.
6. Become your own barista
Miss those cafe-hopping days? Why not try your hand at making homemade drinks? If you've already made the trendy 3-ingredient coffee recipes of Dalgona and Kohi-Kohi, one of the easiest brews to get you started as a home-based barista is a cold brew. Get favorite coffee grounds, mix it with some room-temperature water, and let it sit for at least 12 hours in a French Coffee Press. We won't be surprised if it'll turn out to be one of the best iced coffees you've had.

Not into coffee? Make your own milk tea concoction with loose tea leaves, your milk of choice, plus some condensed milk to get that right amount of sweetness and creaminess.

Which of these ideas are you looking to try next? Let us know by tagging us on social media @oxgnfashion. You can also shop our newest Get Cozy collection right here on oxgnfashion.com, or get it from Lazada and Shopee.
---