We got our Hunter license! The HunterxHunter x OXGN Collab is here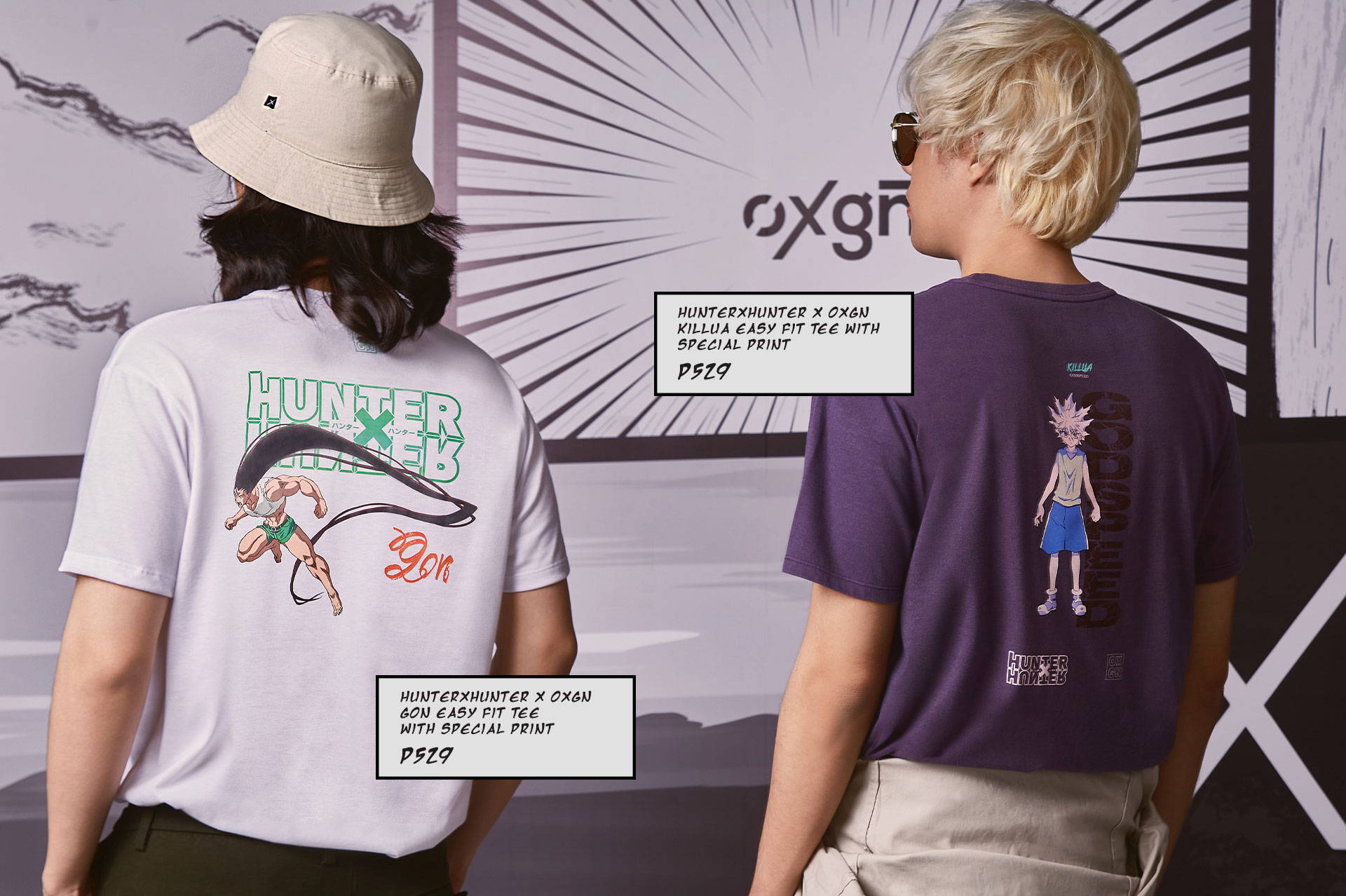 You read that right. We're adding another anime classic to your wardrobes — welcome the first phase of the HunterxHunter x OXGN collab!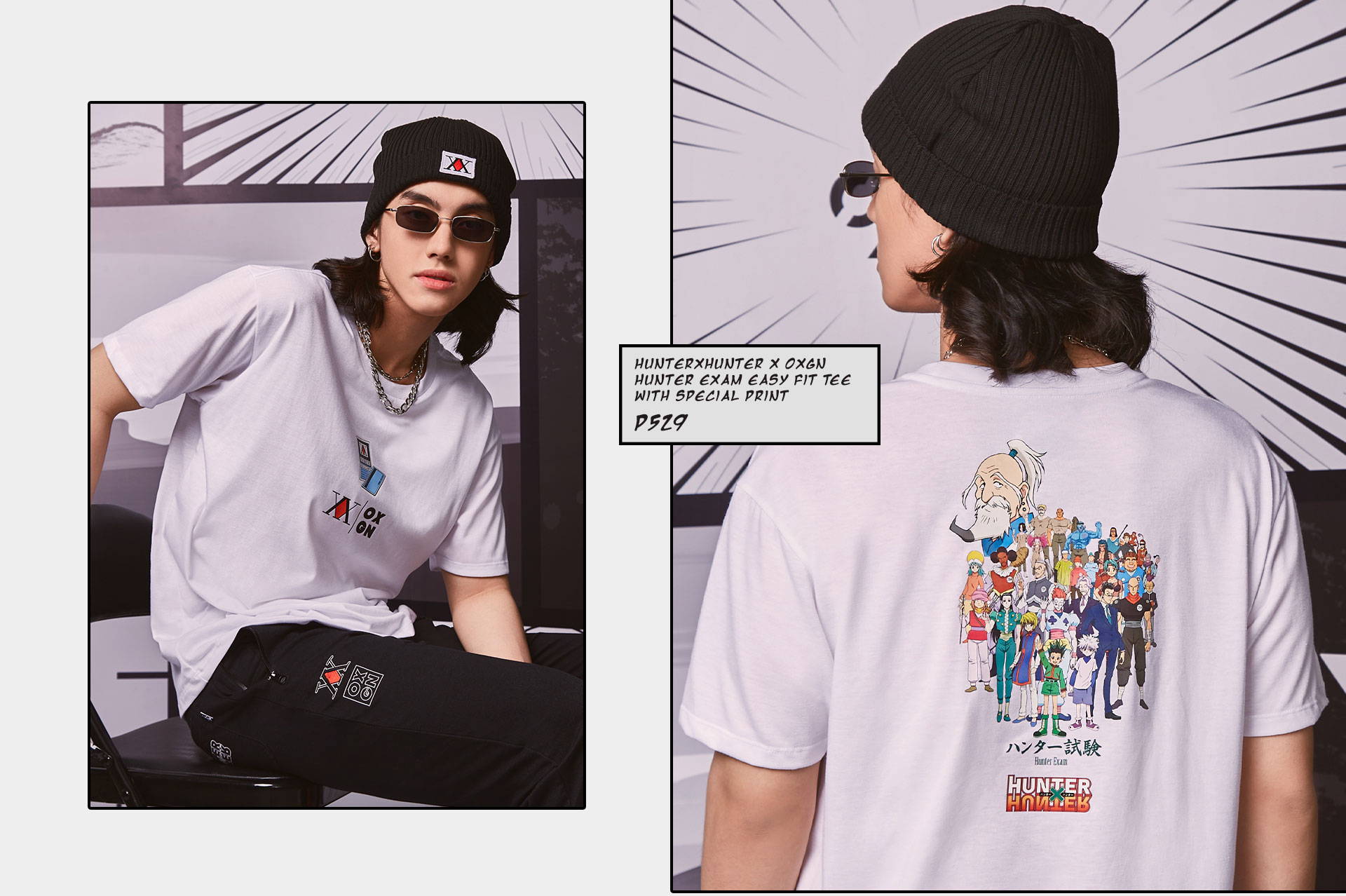 Let's start from the very beginning of Gon's journey with the Hunter Exam Graphic Tee (P529). We kept it minimal on the front with a Hunter License graphic, while the back features all the applicants and examiners from this chapter. How many characters can you name?
Next up is merch with our awesome foursome — Gon, Killua, Kurapika and Leorio! You'll see them all together in a classic Graphic Tee (P529) and a cozy Embroidered Hoodie (P1099) just like the good ol' times. Don't worry, they each get their individual tees and some accessories, too!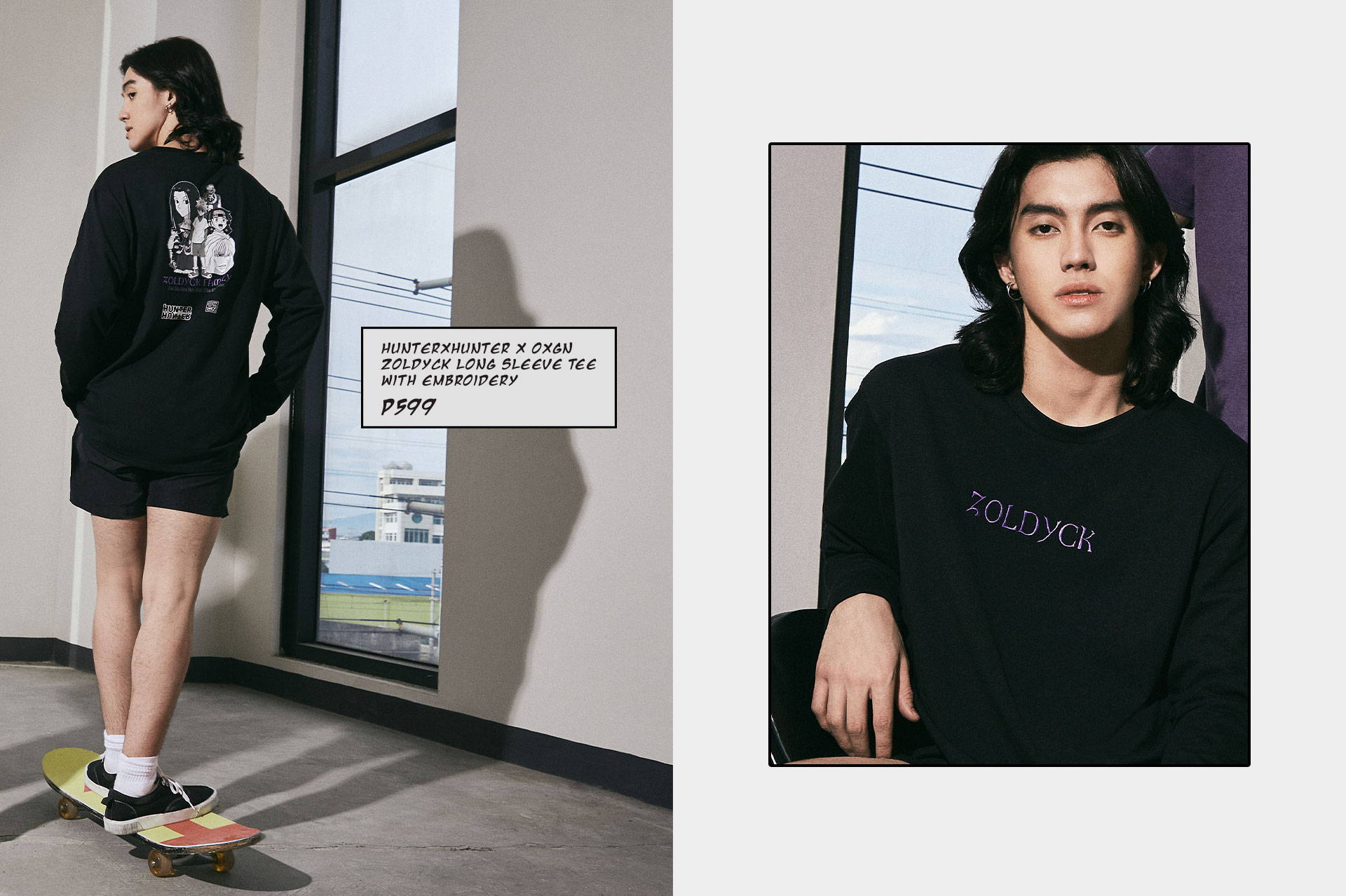 Make way for the deadliest clan in the series: The Zoldycks. Coming all the way from Kukuroo Mountain, the whole family is here for an intra-mission — to help you get dressed in the slickest OOTDs. No need to pick favorites, everyone's present from Zeno to Kalluto.
Add a dark aura to your daily styling with the Killua Godspeed Graphic Tee (P529), Embroidered Zoldyck Long Sleeve Tee (P1099) and Zoldyck Unisex Overdyed Tee (P529).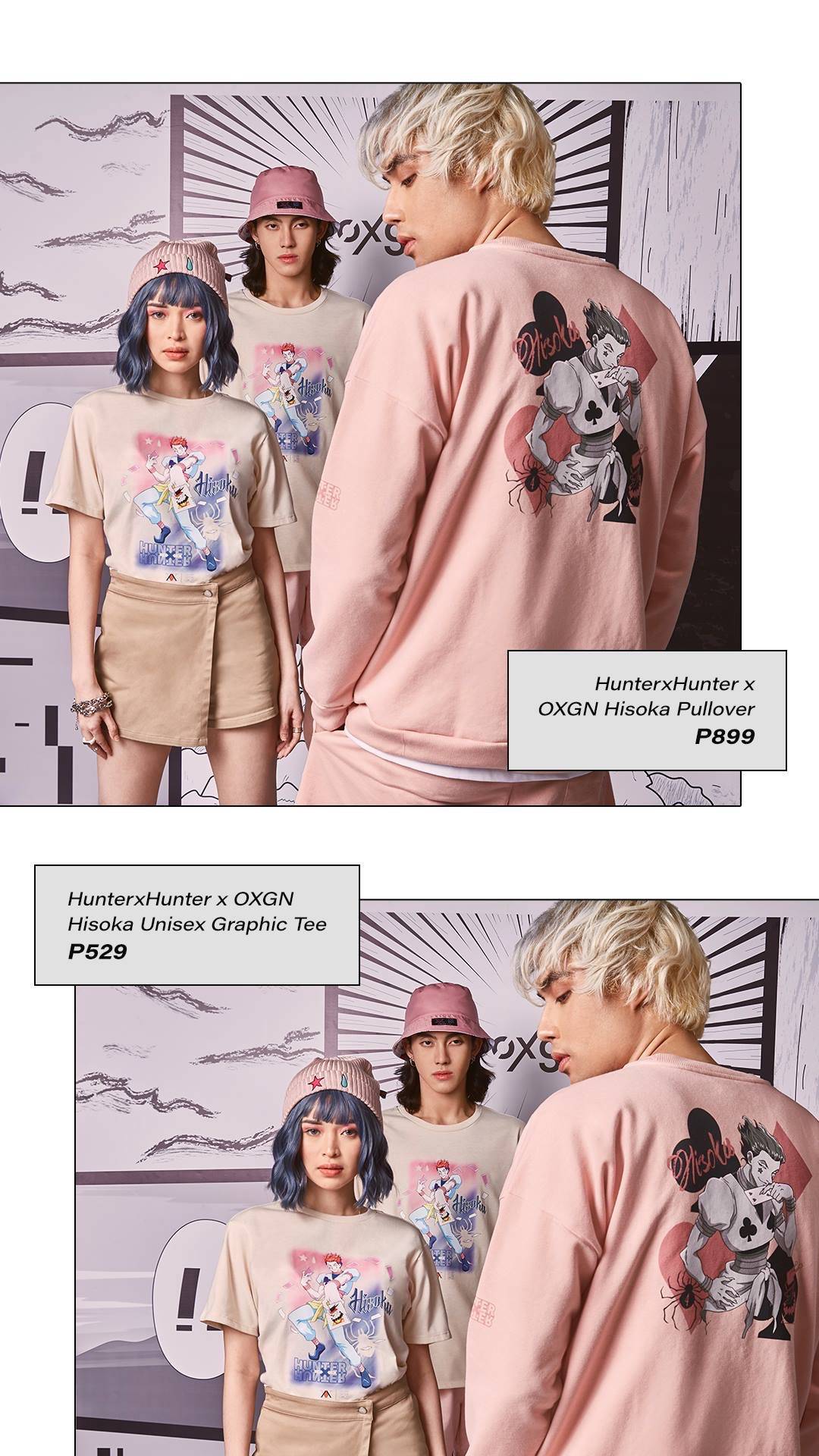 Antagonist alert! Let our Hisoka Morow pieces lure you in with his signature sinister style. We created fashion-fluid styles for you to experiment on.
Designed with a balance of whimsical and functional, we present the Unisex Graphic Tee (P529) and Graphic Pullover With Special Print (P899). We also didn't forget about the most versatile accessories to complete your outfits — the Embroidered Beanie (P499) and Reversible Bucket Hat (P499) — all stylish additions to your Hisoka collection.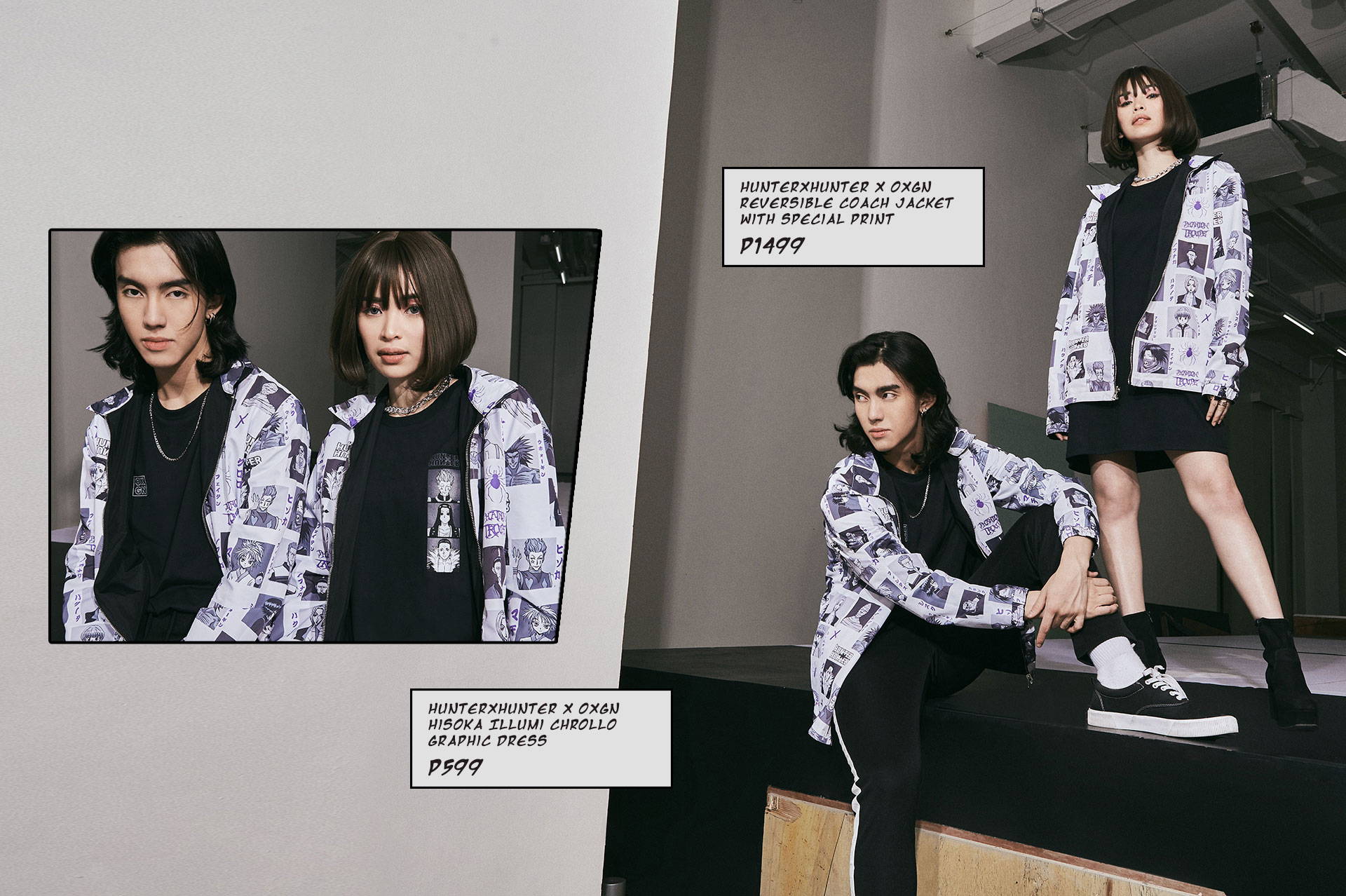 The Spiders are also here and perhaps the greatest treasure you can steal from them is the Phantom Troupe Reversible Coach Jacket (P1499). Of course, there's also the Unisex Tie Dye Tee (P529), Sling Bag (P399) and Embroidered Unisex Tee (P529) to add to your HunterxHunter collection.
There's lot going on for Chrollo Lucilfer fans, too: Limited edition Velcro Sliders (P499), Villains Unisex Fit Tee (P529) and even some a Curved Cap (P349).
Think of all these OXGN collectibles as the cool stuff you get with your Hunter License. We made sure to design the coolest statement pieces that carry the Hunter emblem to add a little extra touch to your daily wear. So get creative and style these however you want!
It's time to hunt! Find the collection at OXGN branches nationwide, oxgnfashion.com, Lazada, Shopee and Zalora. You can also order through Viber Community for exclusive discounts and same-day delivery.
---